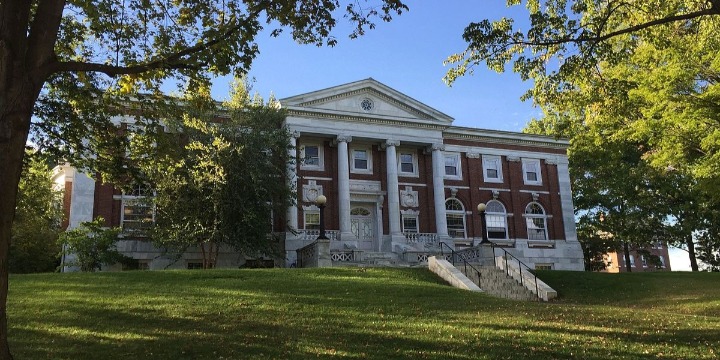 Boycott, Divestment, Sanctions (BDS)
Jewish Organizations Praise Tufts University's President for Condemning Award for Students for Justice in Palestine
The Tufts University Hillel and major Jewish groups praised the university's president and other top administration officials for condemning the decision to give an award to the campus branch of Students for Justice in Palestine due to its participation in a campaign many view as antisemitic.
The Tufts SJP won the Collaboration Award for its work on what it calls the "Deadly Exchange" campaign, which claims that Israel's training of US police forces in anti-terror operations harms people of color. Critics have called the "Deadly Exchange" campaign openly antisemitic and a blood libel.
Last Thursday, Tuft's President Anthony Monaco, Provost Nadine Aubry, and Deans James Glaser, Jianmin Qu, and Nancy Thompson issued a statement condemning the award.
"We strongly disapprove of this award in light of SJP's concerning policy positions, including its association with the BDS movement, elements of which we view as antisemitic," they said.
"We will be reviewing the awards process, which currently does not involve academic deans or senior university leadership and this year did not include students, in order to ensure proper oversight and review going forward," they pledged.
Read More: Algemeiner