Antisemitism
Jewish man, 70, injured in anti-Semitic attack in Berlin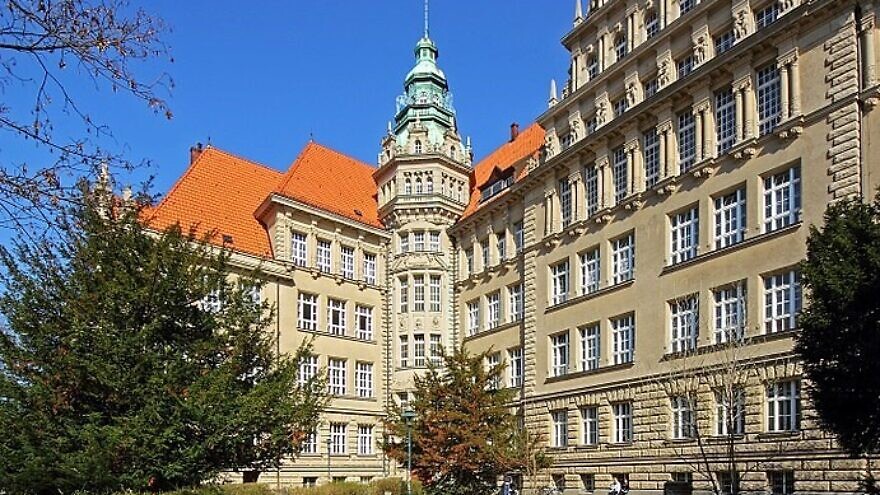 (October 31, 2019 / JNS) A 70-year-old Jewish man was assaulted on Tuesday in Berlin's neighborhood of Pankow, the local police department said.
The elderly man was walking outside when an unknown assailant insulted him with anti-Semitic language, according to The Jerusalem Post.
While he tried to defend himself verbally, the assailant punched him, injuring his head and chin. The Jewish man attempted to withstand the blows, but apparently lost his balance and fell to the ground. The assailant fled the scene when an onlooker ran towards the two men.
The attack comes shortly after prosecutors in Berlin called off an investigation into an anti-Semitic attack on Rabbi Yehuda Teichtal, who heads the Berlin Jewish community and serves as president of the Chabad Jewish Education Centre, who was spat on by assailants after he exited a synagogue in July.
Berlin Mayor Michael Müller has been criticized for not acting against rising anti-Semitism in Germany's capital.
He hosted a meeting in September with Tehran's anti-Semitic mayor Pirouz Hanachi, who has participated in a rally calling for Israel's destruction and was a former member of Iran's Islamic Revolutionary Guard Corps, a U.S.-designated terrorist organization.
Müller has also declined to take legal action against the Iranian regime-sponsored and anti-Semitic Al-Quds march, which takes place each year in Berlin.
The Jerusalem Post reported that Berlin's city government allows 250 Hezbollah members and supporters to operate in the capital, according to the city's intelligence agency.
Read more: Jewish News Syndicate