Antisemitism
Jewish cemetery in France vandalized, over 100 graves desecrated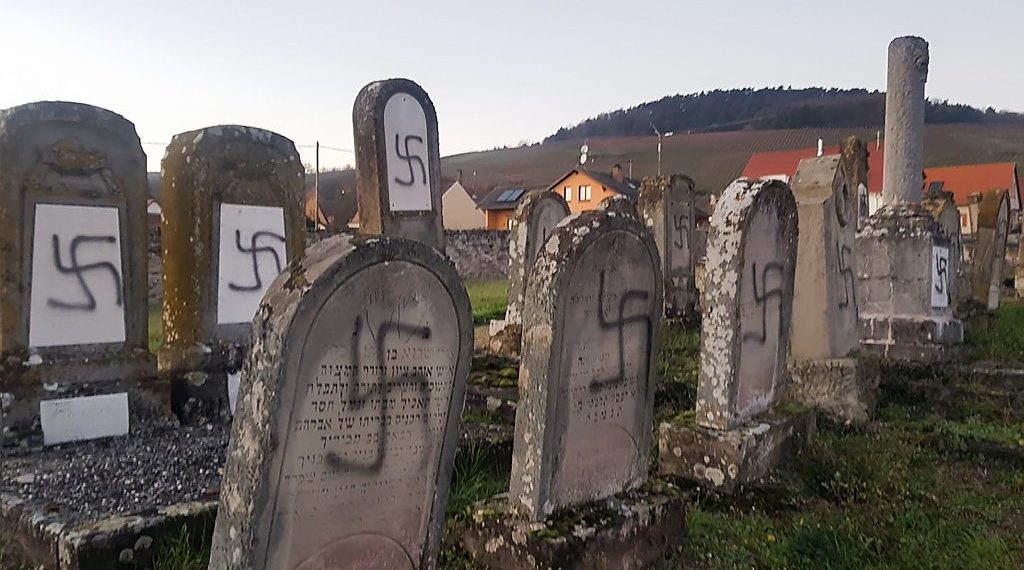 French authorities on Wednesday confirmed that a Jewish cemetery in Westhoffen, west of Strasbourg, has been vandalized in an anti-Semitic attack.
According to local media reports, authorities said they had discovered 107 tombs spray-painted with swastikas and anti-Semitic slogans in a Jewish graveyard near the German border.
Reports of the attack came as the French National Assembly passed a resolution that stated that anti-Zionism is akin to anti-Semitism and called on other countries to adopt the International Holocaust Remembrance Alliance's definition of anti-Semitism.
The vandalism in Westhoffen was discovered hours after a similar attack on another Jewish cemetery in the nearby village of Schaffhouse-sur-Zorn.
French Interior Minister Christophe Castaner condemned the "heinous acts" on Twitter, saying authorities will not rest until the vandals are brought to justice.
The Alsace region has witnessed a series of racist and anti-Semitic incidents in recent months. In February, over 90 graves were defaced with swastikas at the Quatzenheim Jewish cemetery, north of Strasbourg.
Read more: Israel Hayom