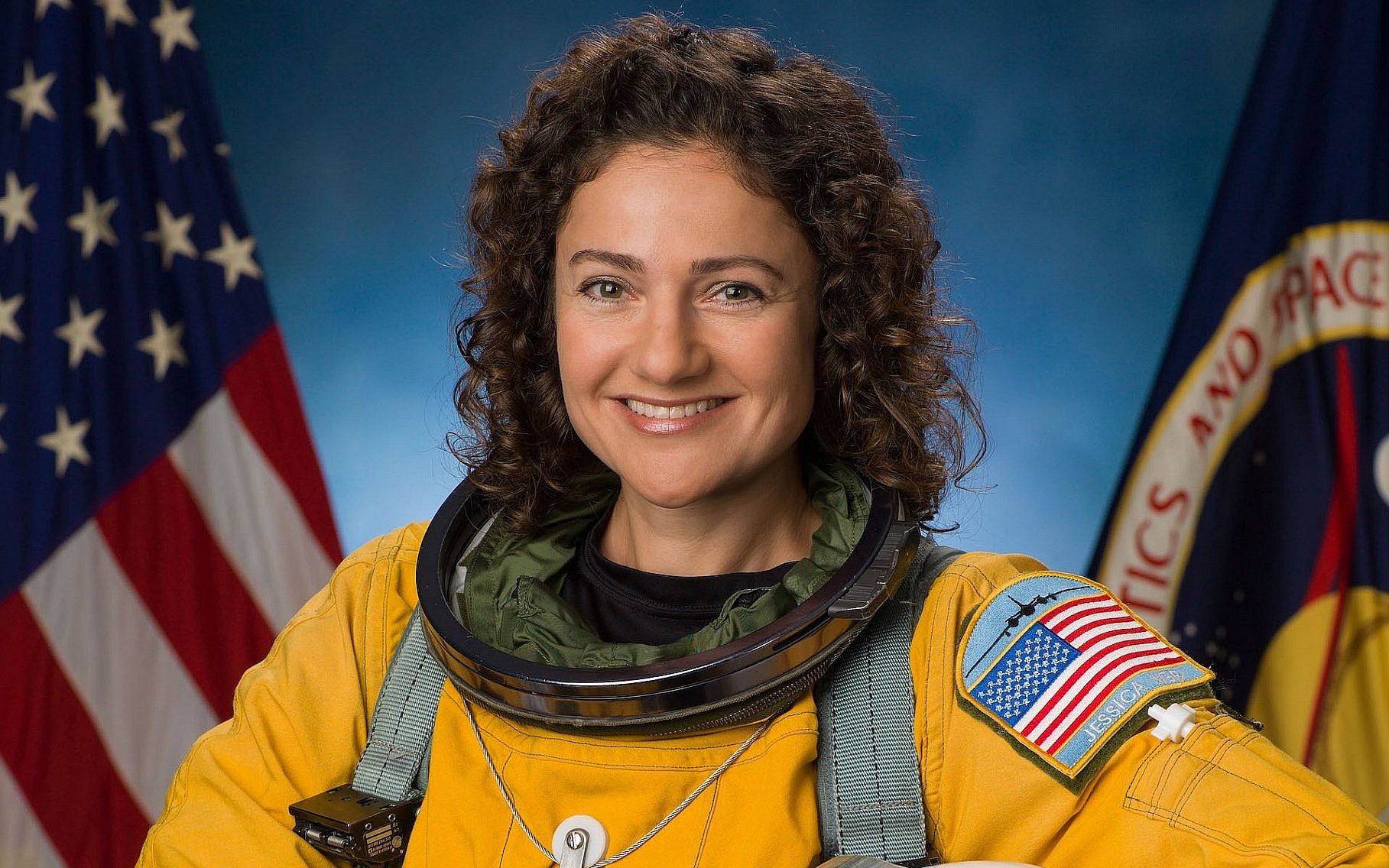 In The News
Jewish Astronaut Jessica Meir Wants To Be The First Woman On The Moon
12/01/2020
Since astronaut Jessica Meir returned to Earth in April from the International Space Station, she — like all of us — has spent a lot of time indoors and cooped up.
While many of us have spent our confinement dreaming of future trips, Meir is working on her own travel plans to a singular destination: She wants to walk on the moon.
It's not just a pipe dream.
Meir, the fourth Jewish woman (and 15th Jew overall) to travel to space, made the Guinness Book of World Records when she and fellow astronaut Christina Koch conducted the first all-female spacewalk — lasting 7 hours, 17 minutes — on Oct. 18, 2019. Not long afterward, the pair did it again.
Named as one of Time magazine's 100 Most Influential People of 2020, Meir has an interesting Jewish story.
She grew up in Caribou, Maine, the daughter of a Swedish mother and an Iraqi-born father who immigrated to Israel as a child, fought in the Israeli War of Independence and later moved to Sweden before ending up in the United States. Meir, the youngest of five, also holds Swedish citizenship.
Meir, 43, was raised in a Jewish home, regularly attended synagogue as a child and feels very connected to Israel. She last visited there four years ago, and she took with her to the space station a postcard from Yad Vashem with a painting by a Holocaust survivor, a medal coined in memory of the late Israeli astronaut Ilan Ramon and the Israeli flag.
Read More: Jerusalem Post