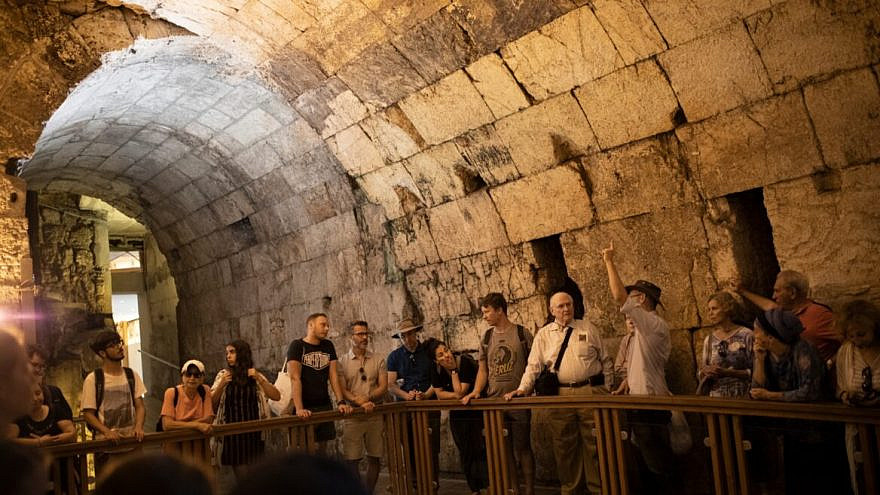 In The News
Jerusalem's Archeological Tunneling Efforts Win Top Award
12/14/2020
Jerusalem's Old City can now add another global feather to its cap: The archeological tunneling to explore and excavate its history has just won worldwide recognition by the International Tunneling and Underground Space Association (ITA).
Coming in at first place in the "Oddities of the Underground" category in the ITA's sixth annual contest, the Old City digs were noted as "Tunneling in the service of archaeology," and beat Norway's Spiral Tunnel (Drammen) to the top spot.
"The sensitive environment demands great dexterity and flexibility. Unexpected finds can lead to sudden changes in the direction of excavation, often accompanied by low overburden heights and difficult ground conditions," the ITA says of the Jerusalem digs.
"Due to site complexity derived from small excavation area and risks of shallow tunneling in urban area, special excavation technologies are executed, such as custom-made drill machines adapted to small spaces," it added.
"In addition to that, special measures are to be taken in order to consider the archaeological findings and to protect them during excavation. Unlike conventional excavation in which the muck is being moved away, the nature of this project is to keep the muck for further research by scientists."
Read More: JNS