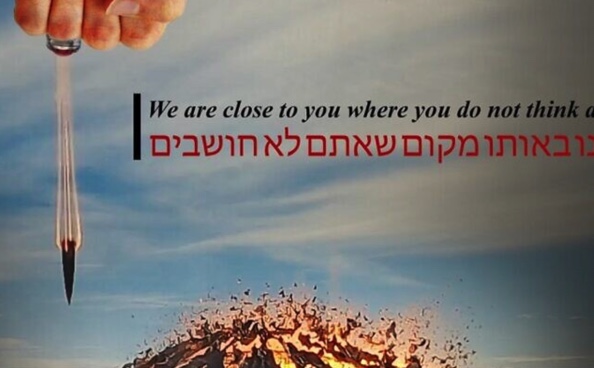 In The News
Jerusalem Post website hacked with Iran warning on anniversary of Soleimani killing
Two Israeli media outlets were hacked early Monday with warnings from an Iranian propaganda video linked to the second anniversary of the assassination of top general Qassem Soleimani.
The website of The Jerusalem Post showed a scene from an Iranian missile drill last month in which Tehran destroyed a mock-up of Israel's nuclear reactor in Dimona.
In the picture, the rocket appears to be fired from the iconic ring Soleimani wore, with the caption: "We are close to you where you do not think about it," in English and Hebrew.
The Twitter account of the Maariv newspaper, which has the same owners as the English-language Post, briefly held the same message, but soon took it down. Maariv said its website was also hacked.
"We are aware of the apparent hacking of our website, alongside a direct threat of Israel. We are working to resolve the issue," the Post tweeted.
Read More: The Times of Israel