Hamas
Jerusalem Post Arab-Israeli Conflict Hamas threatens families of captured Israelis: 'accept our terms'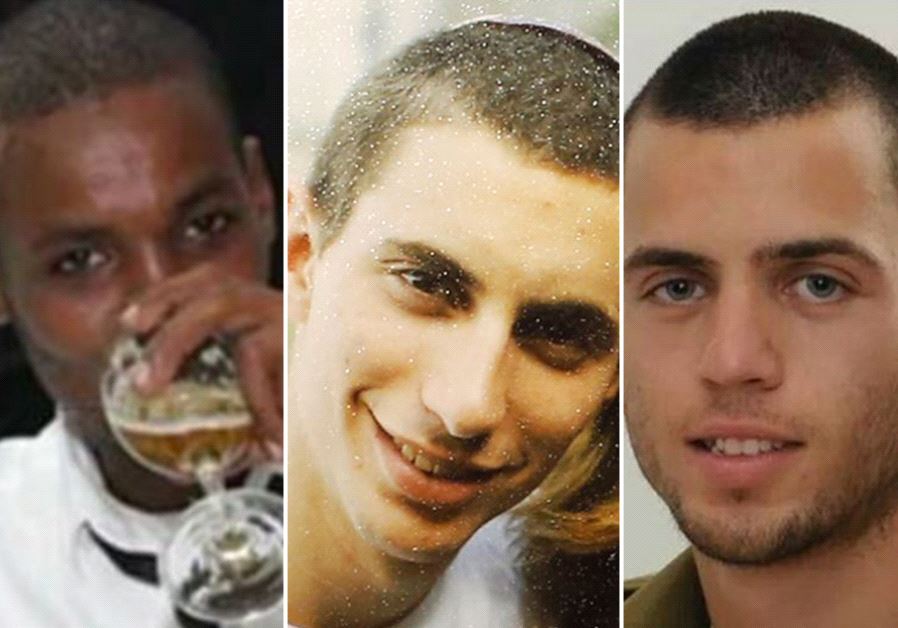 "You will see your sons only if you accept the terms of the Resistance," read a Hamas-attributed post released on Tuesday threatening the families of IDF Lt. Hadar Goldin, St.-Sgt. Oron Shaul, Avera Mengistu and Hisham al-Sayed.
The tweet featured pictures of family members of the four captured Israelis.
Later on Tuesday, the Al-Qasam Brigade released a music video on their Twitter titled "A Message from Captivity" targeted towards the families of Israelis captured by Hamas.
The fictional video is presented from the perspective of one of the captives, who is writing a letter to their family in Israel.
The song mentions that they "did much for the State" and portrays the captive as repeatedly making appeals to both the government of Israel and the families to release them.
At the end of the song, the singer repeats the statement "In captivity I ask my mother, 'Will I be released?'"
The Twitter post had the hashtag "Your government is lying."
There were reports of a possible prisoner exchange earlier on Tuesday, but a senior Hamas official later denied the reports.
The post and video were released in the midst of ceasefire negotiations between Hamas and Israel after tensions rose in recent weeks when Hamas fired rockets into Israel and the IDF clashed with Palestinian protestors along the Gaza border.
Read More: The Jerusalem Post