Palestinian Authority
Israel's strategic affairs minister: time for PA leader Abbas to go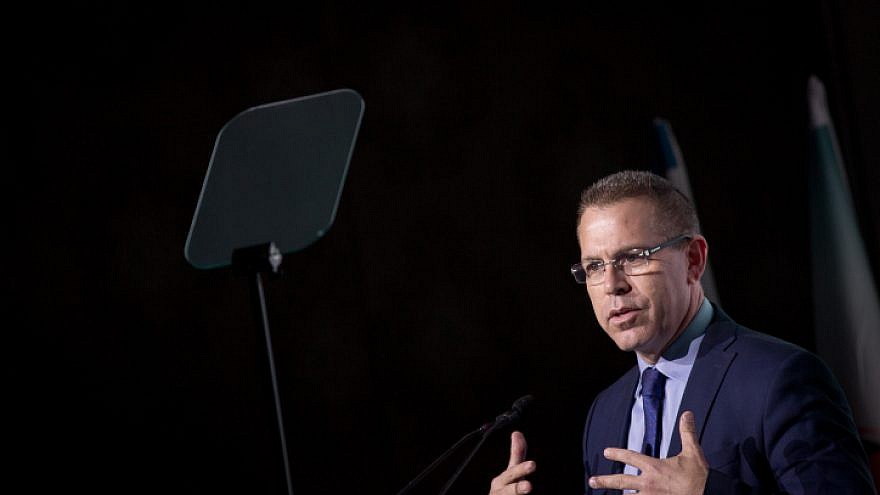 (June 17, 2019 / JNS) Israel's Strategic Affairs Minister Gilad Erdan on Sunday urged the international community to take immediate action to oust Palestinian Authority leader Mahmoud Abbas, saying this was the only way to ensure the diplomatic process with the Palestinians moves forward.
Speaking at The Jerusalem Post Conference in New York, Erdan lambasted Abbas over recent remarks in which the Palestinian leader said that even if Ramallah was on the verge of bankruptcy, the P.A. would continue paying the salaries of terrorists and their families.
"This is the number one priority for the Palestinians: encouraging and rewarding attacks against us," Erdan said.
"Rewarding terror is so important to the Palestinian leadership that it's cutting salaries and harming thousands of Palestinian families by refusing to accept the tax monies that Israel collects on its behalf, because we deduct the amounts paid to terrorists, as any normal and moral country would do, and as the U.S. is doing through the Taylor Force Act," he said.
He further lamented the fact that the P.A. is sparing no effort to undermine U.S. President Donald Trump's economic summit in Bahrain next week.
Read More: Jewish News Syndicate