In The News
Israel's schools to be shuttered until after Passover due to virus – reports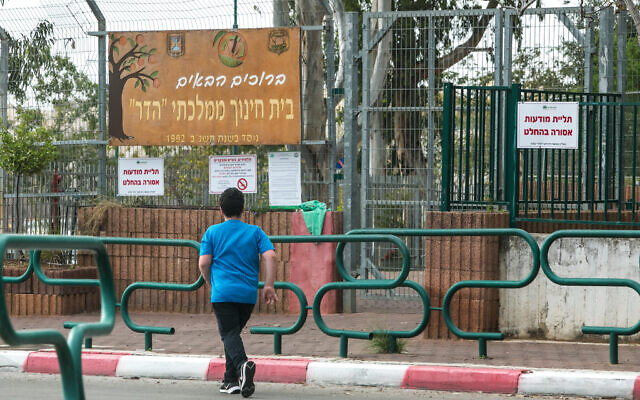 The National Security Council and the education and health ministries were holding deliberations Thursday on whether to order the closure of elementary, middle and high schools throughout the country to contain the spread of the coronavirus.
Despite Education Minister Rafi Peretz saying earlier in the day that the country's schools would remain open despite increasingly tight restrictions from health officials, multiple Hebrew media reports said that schools would be ordered closed until at least after the Passover vacation next month. They said an announcement would be made on Thursday evening.
On Wednesday, the Health Ministry banned gatherings of more than 100 people in enclosed spaces, prompting the secretary-general of the Israel Teachers' Union, Yaffa Ben-David, to demand that all schools be closed. Several school students in Israel have already been diagnosed with COVID-19, the disease caused by the coronavirus.
Read More: Times of Israel