Medical Advancement
Israel's ReWalk seeks FDA nod for robotic suit to help rehab stroke victims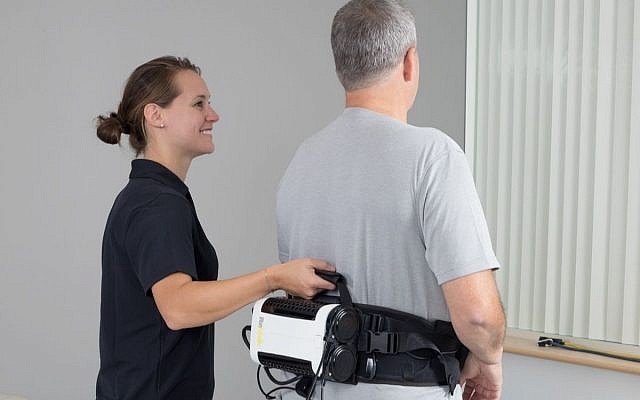 Israel's ReWalk Robotics Ltd., the Israeli developer of a robotic exoskeleton system that helps people who are paralyzed to walk, has asked the US Food and Drug Administration for clearance to market another robotic exoskeleton suit, this one aiming to help stroke sufferers regain their ability to walk.
The move is a "significant milestone" toward commercialization of the so-called ReStore suit, the company said in a statement.
Strokes are a major cause of serious long-term disability, with over 795,000 people suffering a stroke each year in the US alone. Five million people are permanently disabled each year by strokes globally, according to the World Health Organization (WHO) figures.
Unveiled in 2017, the ReStore soft suit helps rehabilitate individuals with lower limb disability due to stroke. The ReStore seeks to be a "versatile, cost-effective gait therapy solution" for use in rehabilitation centers, and is meant to allow therapists to deliver treatment with real time analytics, allowing them to adjust the treatment as they get feedback. The ReStore suit transmits power to key joints of the legs via cables, powered with software and mechanics that are similar to the technologies used in the earlier ReWalk exoskeleton system. The cables are connected to fabric-based designs that attach to the patient's leg and foot, hence the name "soft suit."
Read More: Jerusalem Post