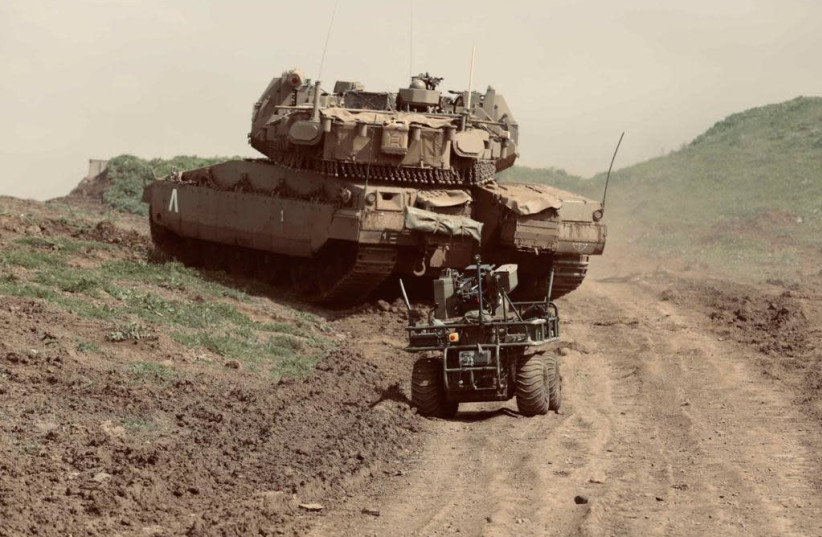 In The News
Israel's operation against Hamas was the world's first AI war
05/27/2021
Having relied heavily on machine learning, the Israeli military is calling Operation Guardian of the Walls the first Artificial Intelligence War. 
"For the first time, artificial intelligence was a key component and power multiplier in fighting the enemy," a senior officer in the IDF intelligence corps said. "This is a first-of-its-kind campaign for the IDF, we implemented new methods of operation and used technological developments that were a force multiplier for the entire IDF." 
In 11 days of fighting in the Gaza Strip, the Israeli military carried out intensive strikes against Hamas and Palestinian Islamic Jihad targets, stating that they were hitting key infrastructure and personnel belonging to the two groups.
While the Israeli military relied on what was already on the civilian market and adapted it for military purposes, in the years prior to the fighting, the IDF established an advanced AI technological platform that centralized all data on terror groups in the Strip onto one platform that enabled the analysis and extraction of the intelligence. 
Soldiers in the IDF's elite 8200 unit pioneered algorithms and code that led to several new programs called "the Alchemist," "Gospel" and "Depth of Wisdom" that were developed and used during the fighting. 
Collecting data using signal intelligence (SIGINT), visual intelligence (VISINT), human intelligence (HUMINT), geographical intelligence (GEOINT) and more, the IDF has mountains of raw data that must be combed through in order to find the key pieces necessary to carry out a strike.
Read More: Jerusalem Post