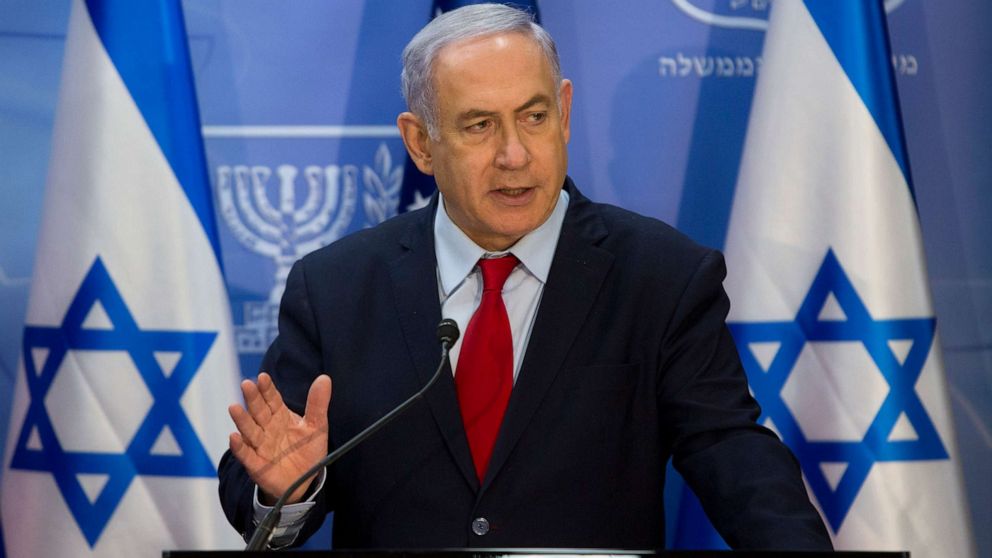 In The News
Israel's Netanyahu, Saudi Crown Prince Reportedly Hold First Known Meeting
11/22/2020
Israeli Prime Minister Benjamin Netanyahu met Saudi Arabia's crown prince in the kingdom on Sunday, according to two Saudi government advisers, in their first known meeting and amid a U.S. push to normalize ties between the longtime foes. Saudi officials have denied the meeting took place.
Mr. Netanyahu made the secret trip on Sunday evening to the seaside corner of northwest Saudi Arabia to join U.S. Secretary of State Mike Pompeo's meeting with Prince Mohammed bin Salman. Yossi Cohen, the director of Israel's spy agency Mossad, accompanied the Israeli prime minister, according to Israel's Army Radio.
The leaders discussed several issues, including normalization of ties and Iran, but no substantial agreements were reached, one of the senior Saudi advisers familiar with the talks told The Wall Street Journal. He said the meeting lasted a couple of hours.
But hours after Israeli media widely reported the meeting, Saudi Arabia denied it took place.
Saudi Foreign Minister Faisal bin Farhan, who was seen in photos greeting Mr. Pompeo at the kingdom's Neom Bay Airport on Sunday, said the crown prince hadn't met with Israeli officials. "No such meeting occurred. The only officials present were American and Saudi," he tweeted.
Prince Faisal said he had accompanied Mr. Pompeo from the airport to the meeting with Prince Mohammed and then took him back to the airport.
However, Israel hasn't denied the meeting took place.
Read More: WSJ