Christian Persecution
Israel's Neighbors Among Most Dangerous Countries for Christians, New Report Says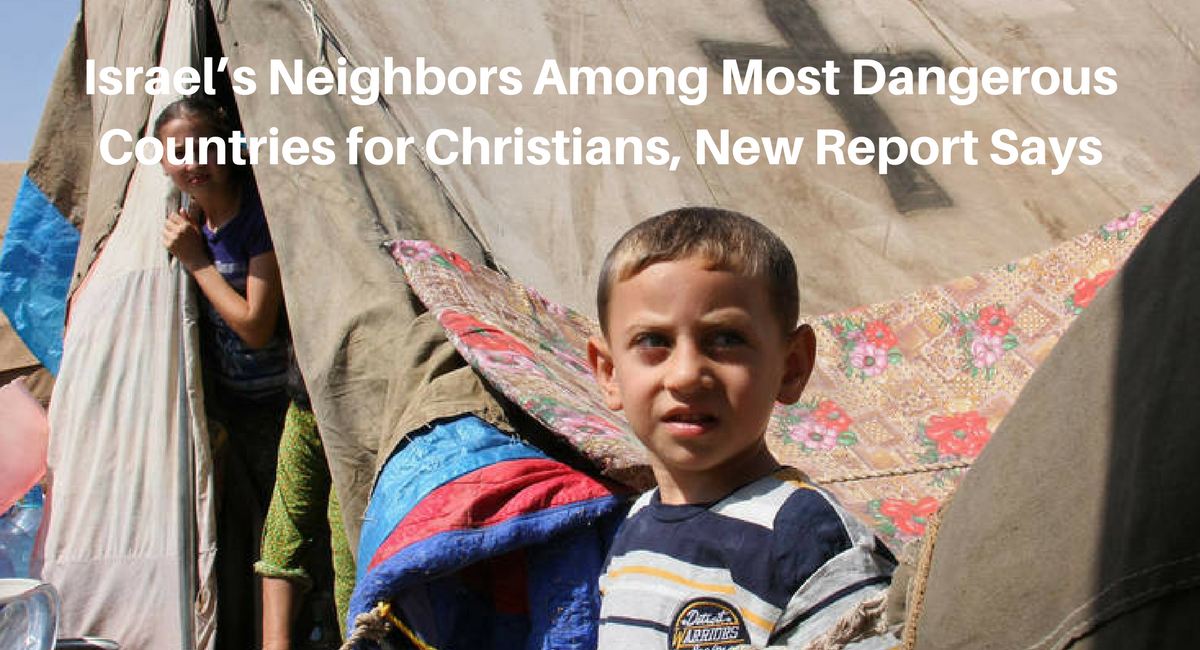 Most of Israel's neighbors, including Egypt, Jordan, Syria and the Palestinian territories, are among the most dangerous places in the world for Christians, a new report by the Christian charity group Open Doors has found.
According to the report, Egyptian Christians suffer in "various ways" such as pressure on Christian converts to return to Islam, severe restrictions on building places of worship and congregating, and violence.
Egypt's embattled Christian minority, which comprises roughly 10 percent of the country's population, has been the frequent target of Islamic terrorism in the country in recent years. Coptic churches in Alexandria and Tanta were struck by suicide bombers last April, killing 45 people on Palm Sunday. Last December, at least eight Christians were killed in a terror attack on a Coptic church south south of Cairo.
"Christians in Egypt face a barrage of discrimination and intimidation yet they refuse to give up their faith. It is hard for us…to imagine being defined by our religion every single day in every sphere of life," Open Doors UK and Ireland CEO Lisa Pearce said in a statement.
"In Egypt, as in many other Middle Eastern countries, your religion is stated on your identity card," she said. "This makes discrimination and persecution easy — you are overlooked for jobs, planning permits are hard to obtain and you are a target when you go to church."
Christian converts in Jordan face "a great deal of persecution" and Christians in the Palestinian territories (Gaza Strip and West Bank) are "caught in the middle of the ongoing Israeli-Palestinian conflict," the report said. For Syrian Christians, "Islamic militant groups are the clear threat," according to Open Doors.
The report identified North Korea as the country where Christians face the highest level of discrimination, followed by Afghanistan and Somalia. More than 3,000 Christians were killed worldwide due to their faith last year.
Other Middle Eastern and North African countries that were ranked among the top 10 most dangerous places for Christians were Libya, Iraq, Iran and Yemen.
Read More: Algeminer