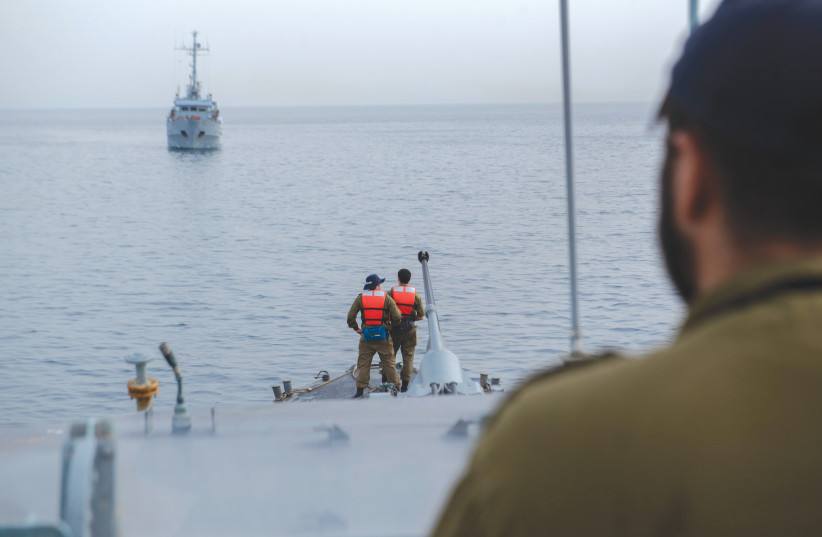 In The News
Israel's Navy ready to attack Hezbollah from the sea like never before
04/22/2021
Operations carried out by the Israel Navy in what is dubbed the "war between wars" have been kept in the shadows, until recently.
But a series of leaks to the media, and reports on Iranian attacks against Israeli-owned civilian cargo ships, revealed the intensity of the ongoing shadow war between Jerusalem and Tehran in the areas of the Red Sea and the Persian Gulf, as well as the role of the Israeli Navy in that war.
The Navy is comprised of three main active units:  the 3rd Flotilla (Shayetet 3), the missile ship unit; the 7th Flotilla (Shayetet 7), the submarine unit; and the 13th Flotilla (Shayetet 13), the Navy commando unit.
While the last two enjoy the fame of prestigious, secret elite units that carry out missions beyond enemy lines, the 3rd Flotilla is an integral part of the Navy's activities during routine times, during emergencies, and also during war.
"We are working in synergy," Cmdr. Guy Barak, OC deputy commander of the 3rd Flotilla, told the Jerusalem Post in an interview on the deck of INS Romah. "Each unit holds abilities and capabilities that the other one lacks. What allows the Navy to be successful in its missions is the connectivity between the units.
Read More: Jerusalem Post