Israel Defense Force (IDF)
Israel's national security adviser to meet with Bolton for Iran talks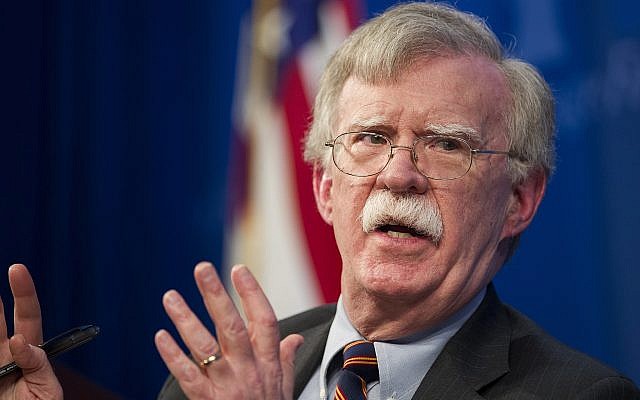 National Security Council head Meir Ben-Shabbat will meet with his US counterpart John Bolton on Monday in Washington to discuss Iran and "other destabilizing actors."
Bolton tweeted Sunday that he and Ben-Shabbat will discuss their "shared commitment to countering Iranian malign activity & other destabilizing actors in the Middle East and around the world."
The Kan public broadcaster reported that the two security advisers will also talk about the growing concern in the United States over Chinese investment in Israeli infrastructure projects.
US President Donald Trump last month reportedly warned Prime Minister Benjamin Netanyahu that if Israel does not curb its ties with China, its security relationship with the United States could suffer.
US Secretary of State Mike Pompeo similarly issued a stark warning to Israel that the close security ties between the two nations could be reduced over Jerusalem's growing cooperation with Beijing.
Kan also reported the delegation for the trip to the United States includes senior officials from the defense and foreign ministries, as well as the IDF, Mossad and other bodies.
Known as a hawkish proponent of American military confrontation, Bolton has previously urged an attack on Tehran's nuclear facilities.
Bolton visited Israel in January to reassure Jerusalem over Trump's order for the withdrawal of American troops from Syria, vowing that Washington would remain "very supportive" of Israeli strikes against Iranian targets in the country.
Read More: Times of Israel