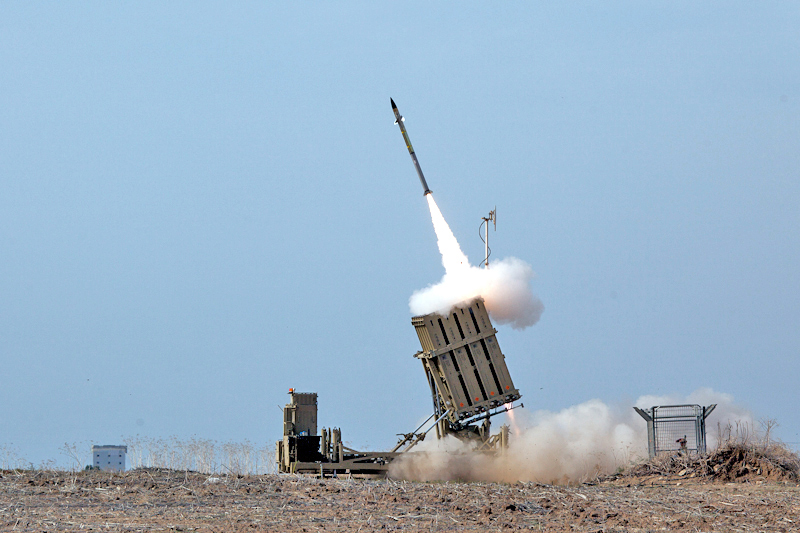 In The News
Israel's Iron Dome simultaneously intercepts drones, rockets in hi-tech leap
03/16/2021
After significant upgrades, Israel's famed Iron Dome missile-defense system successfully and simultaneously intercepted a barrage of rockets and drones in a recent round of tests.
The news comes as the IDF warns of a possible new confrontation with Hezbollah in Lebanon, where the Iranian-backed terrorist group is constantly working to improve its missile and drone capabilities.
The tests were completed on Tuesday by the Defense Ministry and Rafael Advanced Defense Systems. They demonstrated a significant upgrade of Iron Dome's technological capabilities.
The Iron Dome was tested in a range of complex scenarios and successfully intercepted and destroyed targets simulating existing and emerging threats, including the simultaneous interception of multiple drones as well as a salvo of rockets and missiles.
This test took place in the South with the participation of IAF Air Defense Command. The new version of the Iron Dome system will be delivered to the IAF and the Navy for operational use and will strengthen Israel's multitiered missile-defense architecture.
The development of the Iron Dome is led by the Defense Ministry's Israel Missile Defense Organization (IMDO). The prime contractor for its development is Rafael Advanced Defense Systems.
Read More: Jerusalem Post