Iran
Israel's foreign minister warns Iran veering toward war after uranium ramp-up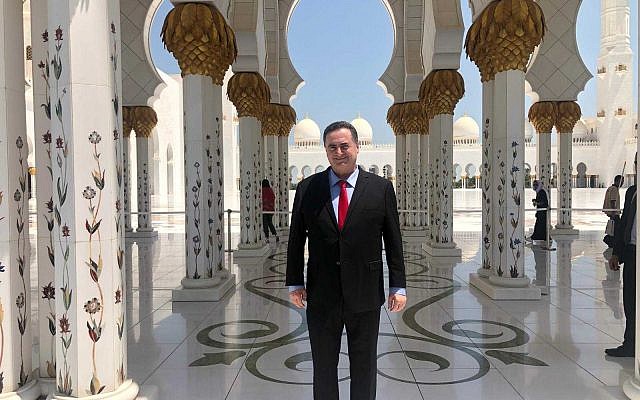 Israel's foreign minister said Tuesday that Iran was sliding toward a war in which it would suffer heavy losses, and threatened that Israel could take unilateral action against the Islamic Republic if needed to keep it from getting nuclear weapons.
The comments by Israel Katz came a day after Iran said it had breached an agreed-upon limit on its stocks of low-enriched uranium, which Prime Minister Benjamin Netanyahu described as a "significant step" toward building a nuclear weapon.
"Israel will not allow Iran to obtain nuclear weapons, even if it has to act alone on that," Katz told Army Radio.
Iran's "mistakes in the gray area will lead it to the red zone — a war in which it will be hit hard," he added.
On Monday, Iran acknowledged that the country had exceeded a 300 kilogram stockpile limit for enriched uranium laid out in the 2015 Joint Comprehensive Plan of Action, the nuclear deal that saw sanctions lifted from Iran in exchange for it dismantling the weapons-capable aspects of its nuclear program. The US pulled out of the deal last year.
Read More: Times of Israel