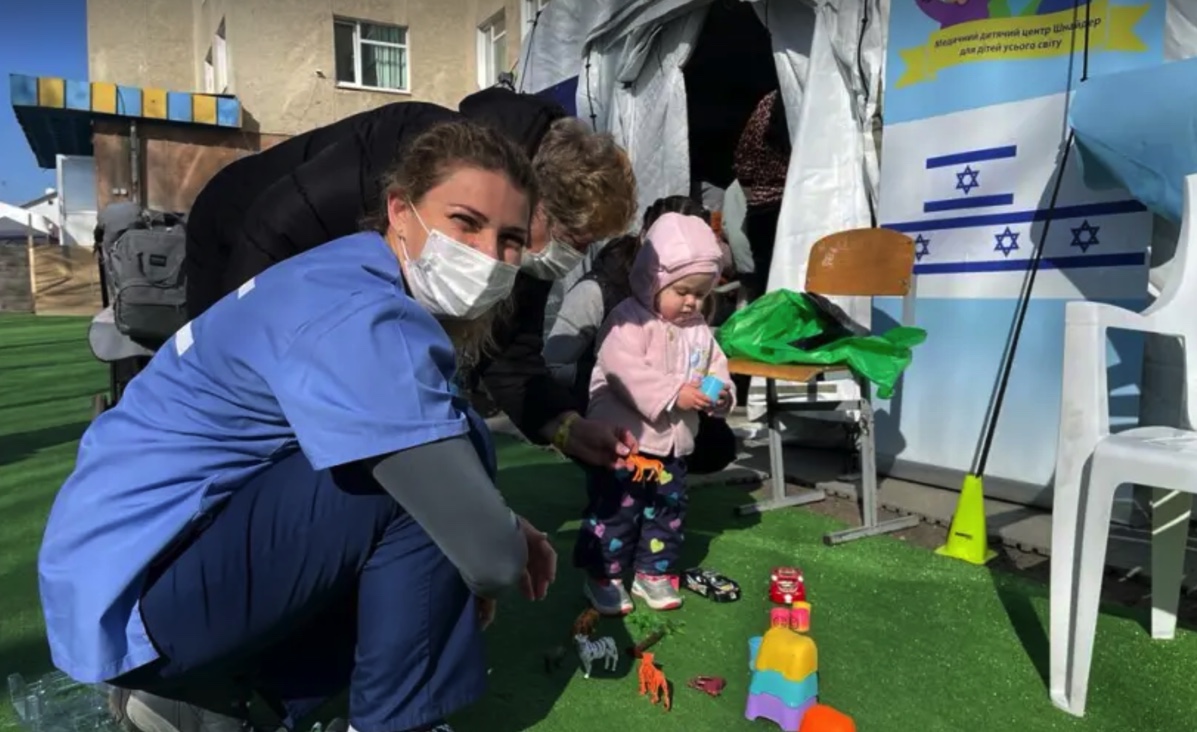 In The News
Israel's field hospital in Ukraine – in pictures
With war still raging in Ukraine, Israel's first field hospital in the country, from the Sheba Medical Center, is there to help. Check out photos from the ground.
As the Ukraine-Russia war rounds off its first month of conflict, thousands of people have fled from the fighting across the country and seeking shelter, food and medical attention.
From Tel Hashomer, Sheba Medical Center's field hospital is the first to arrive in Ukraine, and is currently caring for hundreds of refugees. Medical volunteers are doing their best to care for everyone as long waiting lines form.
Israel is the first country to open a field hospital, which is called "Kohav Meir" (Shining Star) and located near the town of Mostyska by the Polish-Ukrainian border.
Read More: The Jerusalem Post