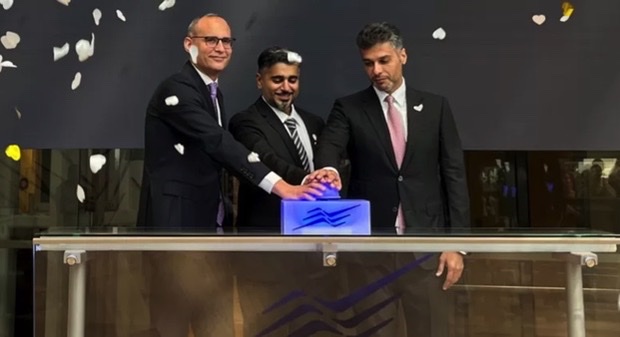 In The News
Israel's fast-growing trade ties with the UAE
Cheers erupt as Mr Al Khaja, the United Arab Emirates' Ambassador to Israel, then shakes hands with Ittai Ben-Zeev, the boss of the exchange, and Ahmed Al Zaabi., chairman of UAE financial centre Abu Dhabi Global Market.
It's no ordinary opening of the main Israeli stock market. Instead, it's another milestone to celebrate in the deepening ties between Israel and the UAE.
It comes two years after the two countries signed the historic, US-brokered Abraham Accords together with fellow Gulf state Bahrain.
Emirati investor Sabah Al-Binali, part of the visiting UAE delegation, was all smiles as he watched the event in Tel Aviv earlier this month.
"We are witnessing history in the making, seeing the steady development of a long, deep and fruitful relationship between natural Middle East neighbours," said the executive chairman of investment fund OurCrowd Arabia.
Mr Al-Binali sees the growing business ties between Israel and the UAE as a win-win for everyone.
"There is so much natural synergy between Israeli and Emirati business and technology skills and experience, that I expect the results of our cooperation to be even greater than the sum of the already impressive parts.
Read More: BBC