ISIS
Israel Defense Force (IDF)
Issues
Israel's annual Memorial Day remembers 23,544 fallen soldiers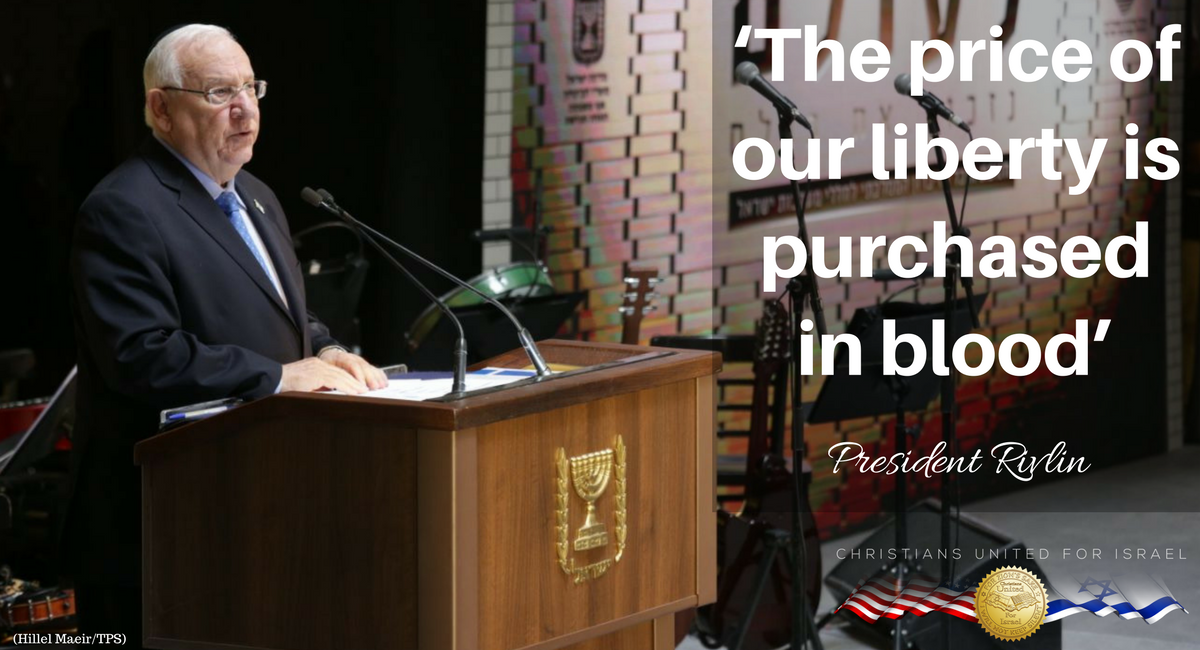 Israelis bowed their heads for a minute of silence as the siren wailed on Sunday evening to remember the men and women who died during active duty or were killed in terror attacks.
The siren marked the official start of the annual Memorial Day, although several events were held earlier Sunday.
Speaking earlier at a ceremony at the Yad Labanim site in Jerusalem, Prime Minister Benjamin Netanyahu told bereaved families that the sacrifice of fallen Israeli servicemen and -women allowed the Jewish people to live freely in their own land.
"Ever since the dagger of bereavement was thrust into our hearts, our lives were changed forever," he said.
"We note the mutual responsibility and destiny that binds all parts of the nation with the family of the bereaved. We are one people, and it is clear that if it weren't for the sacrifices of our sons and daughters, we would not be a free people in our own land," the prime minister said. "The State of Israel is a historic wonder."
"We do not show weakness, we do not let the weapons fall from our hands, because we know that this is the only way to repel those evil people who refuse to accept our existence, and only then will we achieve peace with those who want peace."
Netanyahu's brother Yonatan (Yoni), an IDF officer, was killed leading a commando raid to free Israeli civilians held hostage by Palestinian terrorists in Entebbe airport, Uganda, in July 1976.
The ceremony was also attended by the Knesset Speaker Yuli Edelstein, Jerusalem Mayor Nir Barkat, and family members of fallen soldiers.
Edelstein in his address vowed greater support for such families.
"This year, we pledge to embrace you more than ever, and we pledge that you will remain above any dispute and outside of any argument," he said. "Just as [the soldiers] know how to live as one both on and off the battlefield, we too must live as one family every single day, even when it's difficult."
Since 1860, when the first Jewish neighborhood was established outside Jerusalem's Old City walls, 23,544 men and women have died while serving in the security services of Israel and the pre-state Jewish community, according to official figures.
In the past year, 97 additional Israelis were added to the list of the fallen, 37 of them disabled IDF veterans who succumbed to their injuries. The tally also includes soldiers who died in car accidents, and of suicide and other causes off the battlefield.
At 11 a.m. Monday, a second, two-minute-long siren will pierce the air, marking the start of the day's official ceremonies throughout the country, expected to be attended by 1.5 million Israelis. An official ceremony honoring those 3,117 who died in acts of terror will begin at 1 p.m.
In a letter to bereaved families, Defense Minister Avigdor Liberman wrote, "All words of consolation pale in the face of your heavy loss. I share the difficult feeling, the pain and the longing.
"Know that even at crucial junctures of decision-making I remember your loved ones and draw strength to continue," he said.
This year's event falls in the shadow of a painful clash in the Knesset two weeks ago between parents of fallen soldiers and lawmakers during a meeting to discuss the summer 2014 war in the Gaza Strip.