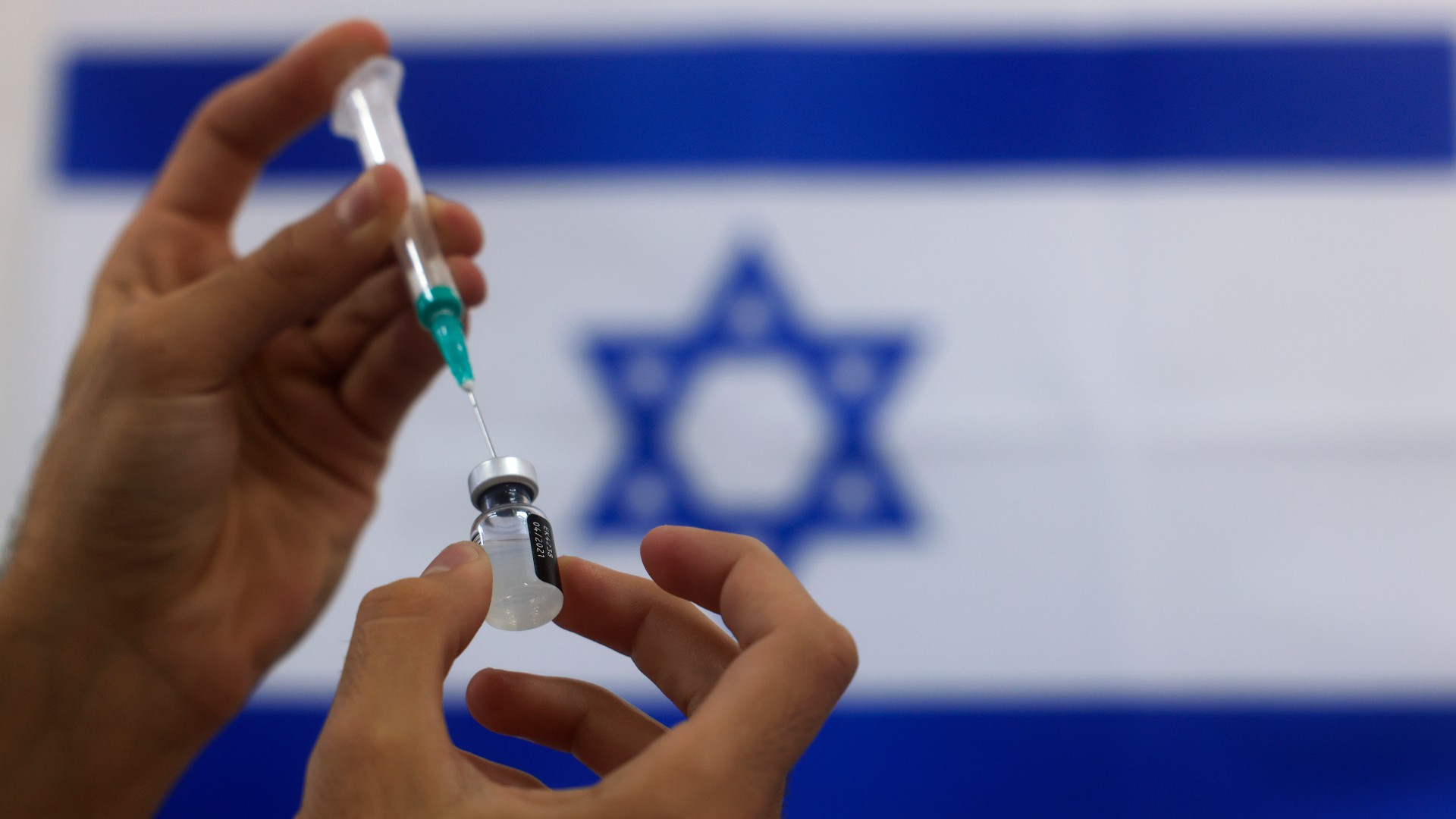 In The News
Israel's ahead-of-the-world vaccine rollout offers hope for countries lagging behind
02/28/2021
JERUSALEM — Israel's fastest-in-the world vaccine campaign, which reached half its citizens as of Sunday, is offering other countries the first real-life look at how mass inoculation can bend the trajectory of the coronavirus pandemic.
A rush of Israeli medical research — some emerging too fast for academic journals to keep up — reveals that the Pfizer-BioNTech vaccine is even more effective than hoped at preventing serious disease and death, safe for nearly all adults, and almost completely free of serious side effects.
Israel's scientific results have allowed health officials to open the inoculation program to pregnant women and nursing mothers, while the findings also showed that it was safe for those with food allergies and autoimmune diseases.
And the vaccine has proved so good at protecting the elderly, who are especially vulnerable, that hospital administrators here say it has all but eliminated the risk that covid-19 cases would collapse their critical care systems. Almost 90 percent of Israelis over 50 have been fully vaccinated.
Israel's small population of about 9 million, and its universal national health system, makes it a natural vaccine lab for the world. The program has inoculated more than 4.6 million people with at least the first injection, the fastest per capita pace of any country. More than 3.3 million have gotten both shots.
Read More: Washington Post