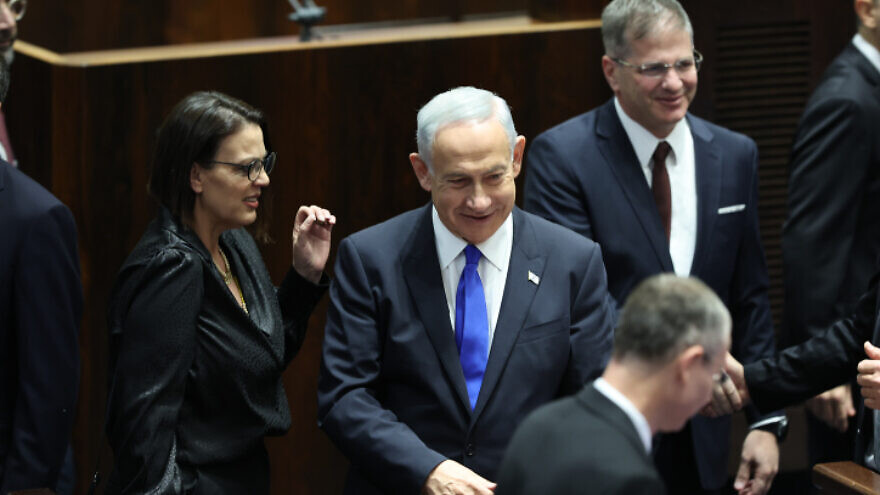 In The News
Israel's 37th government sworn in
Israel's thirty-seventh government was sworn in on Thursday, the culmination of a weeks-long political process following the victory of Prime Minister Benjamin Netanyahu's right-religious bloc in the Nov. 1 national elections.
Netanyahu, Israel's longest-ever serving leader, takes the reins for his sixth term in the Prime Minister's Office, to which he returns following a year-and-a-half hiatus.
His Likud Party will lead a 64-member coalition in the 120-seat Knesset, that comprises the Religious Zionism Party (RZP), Otzma Yehudit, Noam, Shas and United Torah Judaism.
High-ranking appointmentsinclude Defense Minister Yoav Gallant (Likud), Foreign Minister Eli Cohen (Likud), Justice Minister Yariv Levin (Likud), Finance Minister Bezalel Smotrich (RZP), Public Security Minister Itamar Ben-Gvir (Otzma Yehudit) and Interior Minister Aryeh Deri (Shas).
In a speech to the Knesset on Thursday, Netanyahu said his new government would focus on three main goals.
Read More: JNS