Israeli Society
Israelis rush to aid Venezuelan refugees in Colombia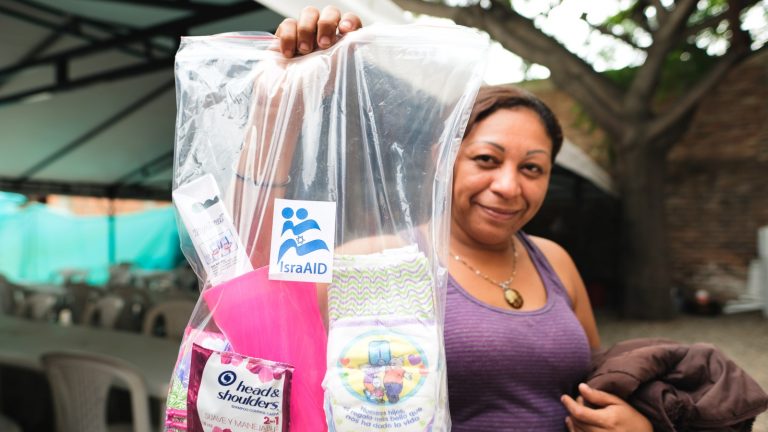 Israeli humanitarian aid agency IsraAID reports that it has dispatched an emergency response team to the city of Cúcuta, on Colombia's border with Venezuela, which is a flashpoint in the ongoing Venezuelan displacement crisis.
Thousands cross the Simon Bolivar Bridge from Venezuela into Cúcuta every day seeking relief from the continued economic and political crisis in the country.
On May 17, IsraAID's team distributed relief materials and conducted hygiene-promotion activities for 500 newly arrived Venezuelans at the border crossing, in partnership with Fundacion Venezolanos en Cúcuta, an organization of Venezuelans who provide support to new arrivals entering Colombia.
"Needs on the ground are extremely urgent with 1.2 million Venezuelan refugees already in Colombia," said co-CEO Yotam Polizer, calling the Venezuelan refugee crisis one of the world's most serious humanitarian emergencies.
"Access to food, medical supplies and protection resources for Venezuelan refugees and migrants in Colombia is severely limited, raising fears of a growing secondary crisis at the border and among displaced communities. Around 5,000 Venezuelans are arriving in the country daily, adding to the more than 3.4 million Venezuelan refugees, asylum seekers, and migrants spread across the region."'
Read More: Israel21c