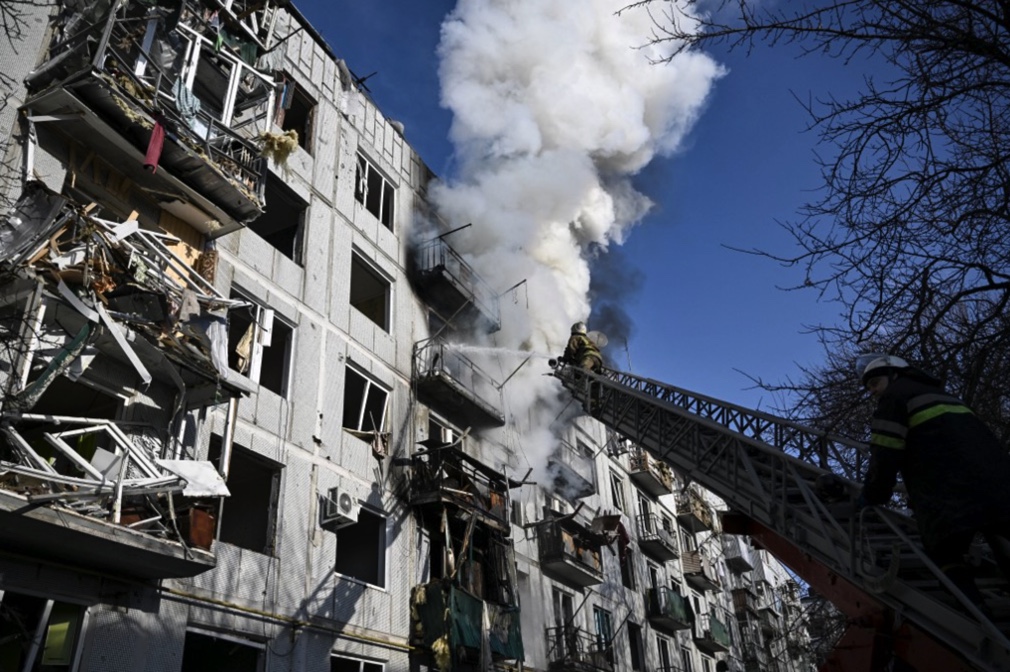 In The News
Israelis prepare aid packages, relief teams for Ukraine amid Russian onslaught
The Israeli government and a number of Israeli organizations began preparing to deliver aid and assistance to Ukraine in light of Russia's ongoing invasion of the country, officials said Thursday.
Diaspora Affairs Minister Nachman Shai said his ministry was specifically working to send an aid package to Jewish communities in Ukraine, totaling some 200,000 people.
"The State of Israel will always take care of Jews in danger wherever they may be. My ministry is preparing an aid package for Jewish communities in Ukraine and will assist them any way we can," he said.
The exact nature and size of this aid package were still being determined, and the relatively large cost means it will require government approval, which is not likely to come before early next week.
The Jewish Agency, a quasi-governmental outfit, and the International Fellowship of Christians and Jews set up a number of hotlines to help Ukrainian Jews rapidly immigrate to Israel and to offer "general assistance for community members," the organizations said.
Read More: Times of Israel