Israeli Society
Issues
Israelis move from mourning to feting 69 years of independence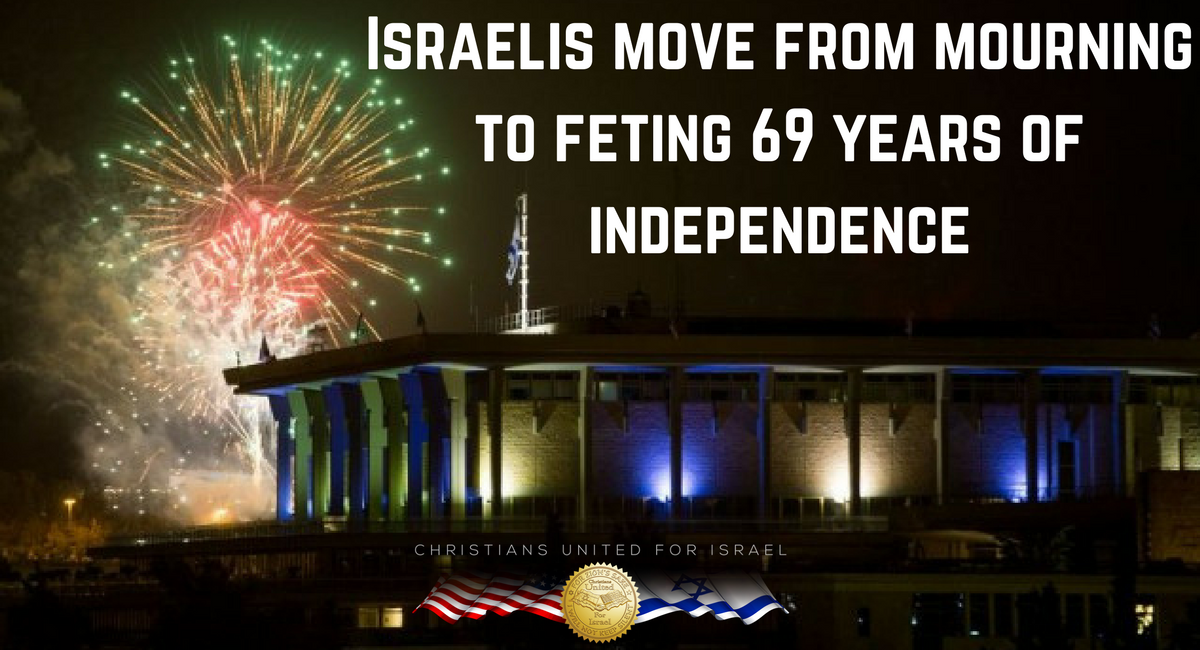 Israel abruptly crossed over from grief to jubilation at nightfall Monday, as Memorial Day came to a close and the country's 69th Independence Day began.
Mournful and somber speeches gave way to fireworks, concerts and parties across the country, with flags promptly raised back from half-staff. At the military on Mount Herzl in Jerusalem, the transition was marked with an extravagant state ceremony featuring a speech from Knesset speaker Yuli Edelstein, the lighting of torches by 12 people who are seen to have made an outstanding contribution to society, and much singing and dancing.
The juxtaposition of the two days is a key element of Israelis' experience of national independence, ensuring that no commemoration completely excludes the achievement wrought by the sacrifice of the fallen and their families, and that the elation of independence is never far removed from an awareness of its cost.
The sudden switch is often seen as a difficult transition for bereaved families.
Prime Minister Benjamin Netanyahu recorded a short video that was screened at the start of the ceremony.
"For thousands of years we dreamed of having our own flag, an army to watch over us and a state of our own," he said. "Israel has never been so strong. What a tremendous change in the destiny of our nation… Who would have believed?"
Read More: Times of Israel