US-Israel Relationship
Israelis Help in Oklahoma Tornado Relief Efforts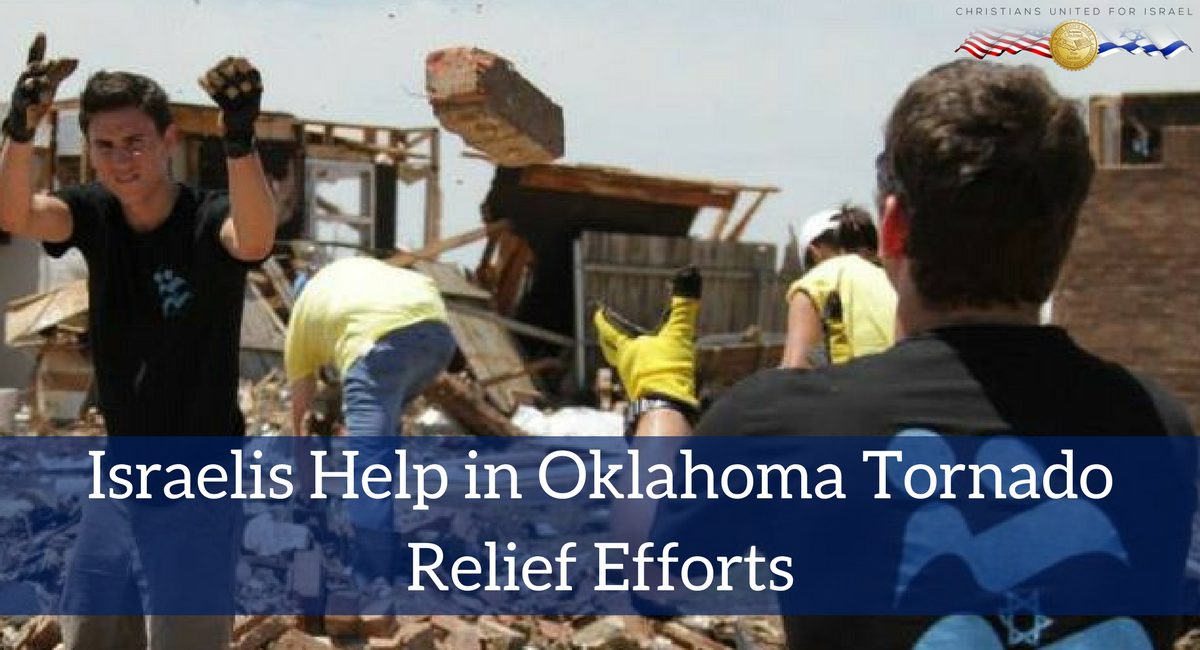 IsraAID, an Israeli-based international non-governmental aid agency, is on the ground in Moore, Oklahoma helping the victims of the tornado clean up and rebuild their lives. IsraAID has provided relief and assistance after the 2004 tsunami in Sri Lanka, the 2010 Haiti earthquake, and Hurricanes Katrina and Sandy, amongst many other natural disasters.
IsraAID volunteers have been providing counseling services to the local population in addition to clearing debris from homes in the affected areas.
According IsraAID's website the nonprofit's mission is to "support and empower the efforts of local communities affected by war, natural disaster, acute poverty and massive displacement to move from emergency situations to sustainable living." IsraAID is active today in numerous countries around the world including South Korea, Kenya, South Sudan, Haiti, Japan, and Myanmar, with plans to expand even further.
Read More: Israeli embassy