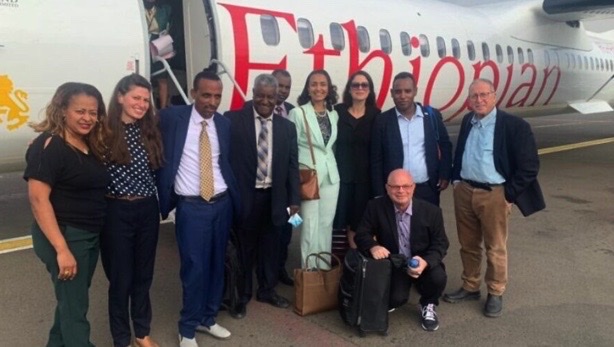 In The News
Israelis fly to Ethiopia to alleviate humanitarian crisis
The world has taken little notice of the civil war that has been raging in Ethiopia for the last two years.
This greatly troubles Ethiopian-born Israeli parliamentarian Gadi Yevarkan, who this week is leading a top-level Israeli medical fact finding mission to his native country.
"It is estimated that over half a million people have died in this war, millions have been displaced from their homes, and over 10 million people are on the verge of starvation [according to a United Nations report]," Yevarkan posted on Instagram.
"I, like every Israeli, proudly see the humanitarian efforts of healthcare workers and civil society organizations in the context of the humanitarian crisis in Ukraine, and at the same time I am excited that finally, after a lengthy work process, an Israeli delegation … will convey to the world in general and the Ethiopian people in particular, a message of deep friendship between Israel and Ethiopia," he wrote.
Read More: JNS