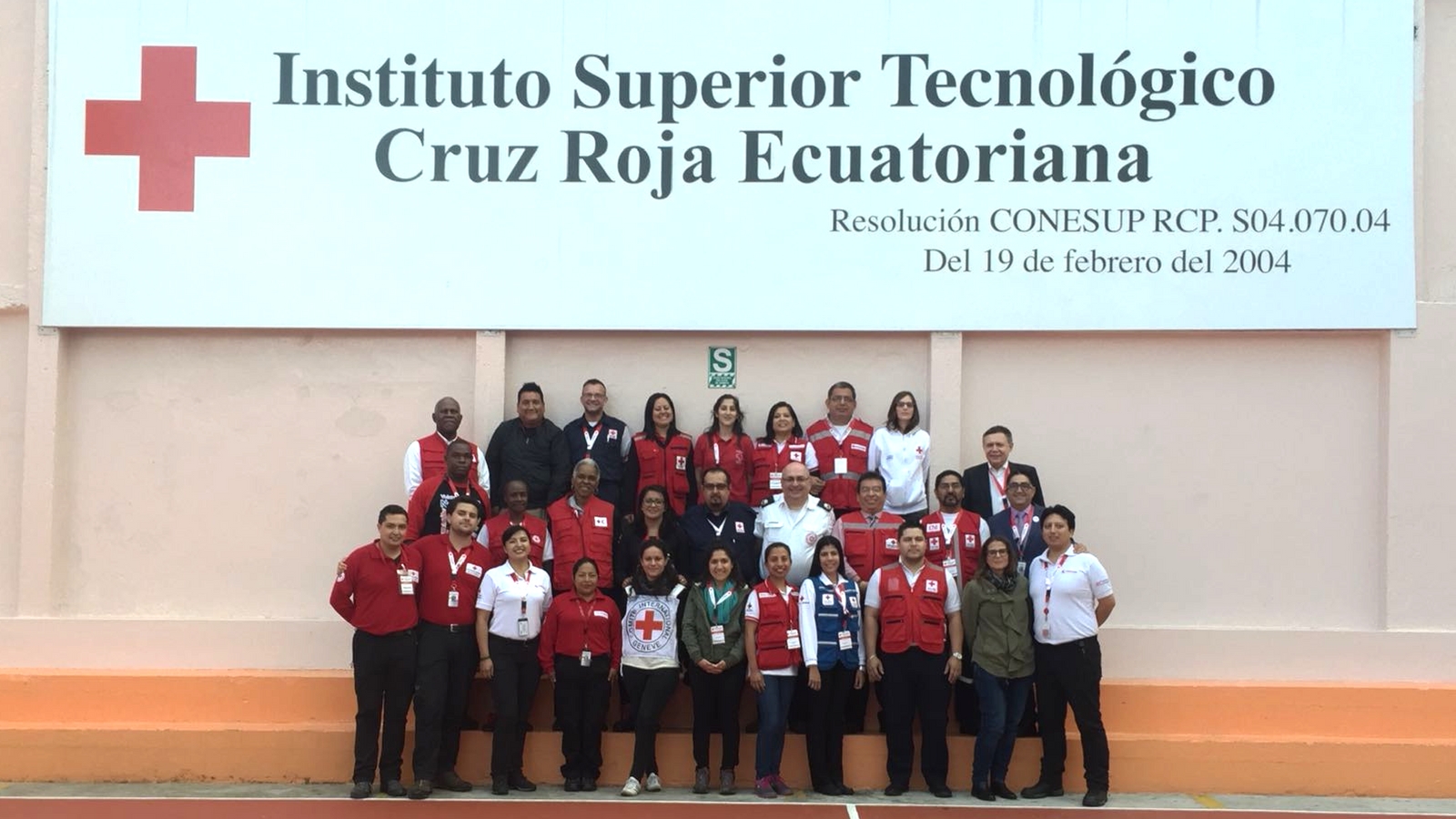 Israel's Magen David Adom (MDA) was awarded a Shield of Appreciation by the Ecuadorian Red Cross at a ceremony celebrating 14 years of existence of the Higher Technological Institute of the Ecuadorian Red Cross (ISTCRE).
Israeli Ambassador in Quito Edwin Yabo and MDA accepted the awards of appreciation for MDA's ongoing support of ISTCRE's activities and cooperation with the Ecuadorian Red Cross.
With the support of the Ministry of Foreign Affairs' Agency for International Development Cooperation (MASHAV), MDA assists Ecuador's Paramedic Training Institute with preparing and training for mass casualty incidents and advanced paramedic training programs.
As part of the cooperation between the two organizations, senior staff from ISTCRE participated in MDA paramedic training programs and workshops, joined MDA crews on mobile intensive care units, and participated in a large mass casualty incident drill organized together with local Red Cross personnel.
"At the moment we are holding a regional workshop to strengthen pre-hospital care, in which MDA's unique contribution, based on years of experience, is a reference point for 14 National Red Cross societies participating in the workshop," said Edwin Davila, director of Ecuador's Regional Reference Center for Medical Emergencies and Pre-Hospital Care.
Read More: Israel21c