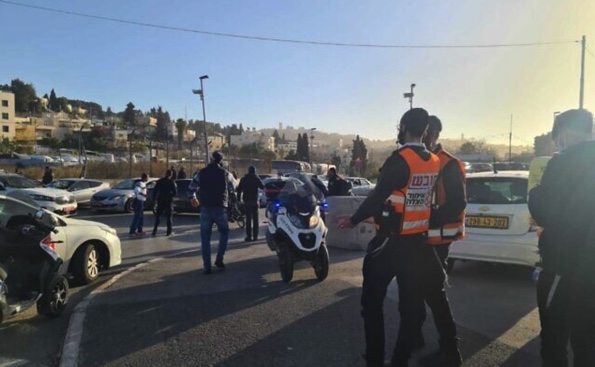 In The News
Israeli woman stabbed in east Jerusalem in latest terrorist attack
A woman was stabbed in a terror attack at the entrance to Sheikh Jarrah on Wednesday morning, Israeli authorities reported.
Hamas commented on the incident saying that "the heroic actions in the West Bank and Jerusalem, the most recent of which was the stabbing of a settler in Sheikh Jarrah, prove the greatness of our people whose resistance cannot be broken," Ynet reported.
The suspect was arrested later Wednesday morning at a school in the east Jerusalem neighborhood, Israeli media reported.
Police suspect that the attacker was helped by the school, said Deputy-Chief Shimon Marziano, according to Kan. "We would have expected more cooperation [from the school]," said Marziano, "this was an abnormal event."
The suspect is a teenager whose family is one of those threatened with eviction from their homes in Sheikh Jarrah and is active in the fight against the evictions, Walla reported.
The woman, who Israeli media reported as Moriah Cohen, was treated at the scene before being taken to Hadassah-University Medical Center. She was conscious and in good condition, a Hadassah spokesperson said Wednesday.