Hamas
Israeli wins judo gold in UAE, which refuses to play anthem, raise flag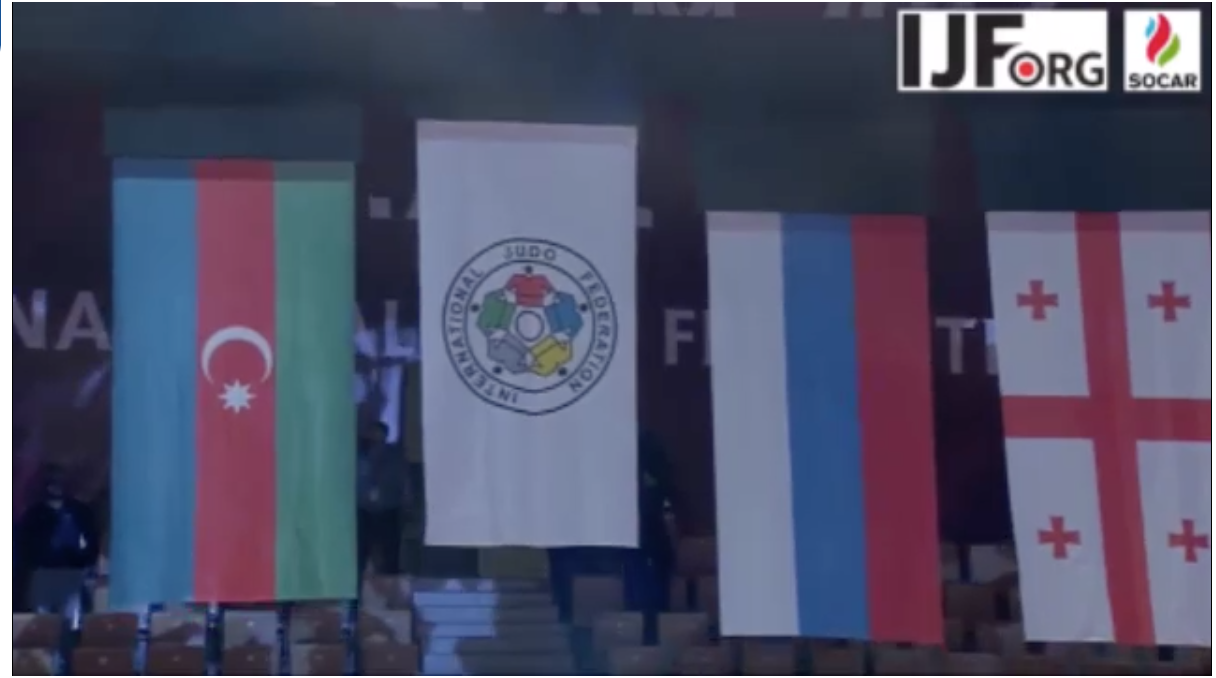 An Israeli judoka won a gold medal on Thursday at the Abu Dhabi Grand Slam judo tournament, but had to sing his own private "Hatikvah" because the organizers refused to play the Israeli national anthem.
He also had to celebrate his victory under the International Judo Federation's flag, because the emirate banned the display of Israeli symbols.
Tournament organizers did not play Israel's national anthem as Tal Flicker stood on the podium after receiving his medal in the men's under-66 kilograms (145 pounds) category.
With the medal around his neck, Flicker sang his own "Hatikvah" while the International Judo Federation's (IJF) anthem played in the background.
On the women's side, Gili Cohen won bronze in the under-52 kilograms (114 pounds) class. The Israeli flag was not flown on her behalf either.
The entire Israeli team was required to compete without any Israeli identifying symbols, and had been told before the tournament that there would be no acknowledgement of their home country — a discriminatory policy imposed solely on the Israeli competitors.
Flicker said later that he made up his mind to sing his own "Hatikvah" on the podium from "the moment that I won the gold."
"Israel is my country, and I'm proud to be Israeli," he said, speaking to Channel 2 news from his hotel room. "The anthem that they played of the world federation was just background noise," he said. "I was singing 'Hatikvah' from my heart.
"I'm proud of my country," he said again. "The whole world knows that we're from Israel, knows who we represent. The fact that they hid our flag, it's just a patch on our flag."
Asked whether he'd had reservations about competing in a tournament that would not recognize him and his colleagues as Israelis, Flicker said he had focused solely on winning a medal. Now that he'd done so, "I'm extremely happy."
Ahead of the tournament on Monday, Flicker wrote on Facebook that even without the flag, "everyone in the world knows where we are from and what country we represent."
"I am the most proud in the world to be Israeli," he added.
The Israeli contestants were barred from wearing Israeli symbols on their uniforms at the tournament and were listed as representing the International Judo Federation.
Read More: Times of Israel