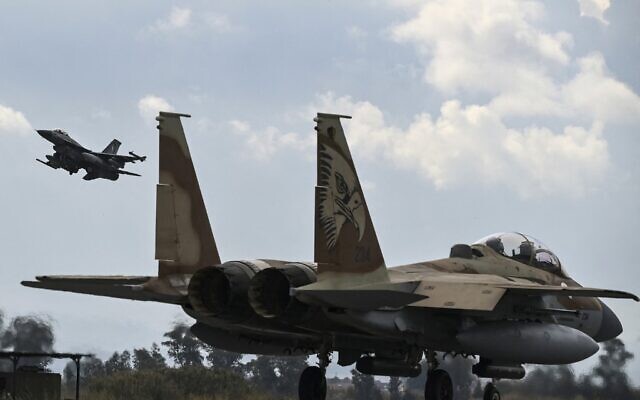 In The News
Israeli, UAE fighter jets fly together in large international exercise in Greece
04/22/2021
Israeli fighter jets are flying alongside Emirati aircraft this week as part of a major international aerial exercise hosted by Greece, simulating in-air dogfights, large airstrikes and rescue operations, the Israeli military confirmed on Tuesday.
This is not the first time that Israeli and Emirati pilots have flown with one another — they both participated in a similar Greek-led exercise in 2017and an American drill the year before — but it marks a rare case of open military cooperation between the two countries, even following last year's landmark normalization agreement.
Seven countries are joining Greece in its Iniohos exercise this year: Cyprus, Israel, the United Arab Emirates, France, the United States, Spain and Canada. The exercise kicked off on Sunday and was scheduled to last through Friday.
According to the Israeli Air Force, the drill is meant to simulate a variety of scenarios, including air-to-air combat, strikes on land-based targets and evading attacks from surface-to-air missiles.
"This exercise is an important milestone in the strategic international cooperations between the Israeli Air Force and the different countries through strengthening shared interests," the Israeli military said.
Read More: Times of Israel