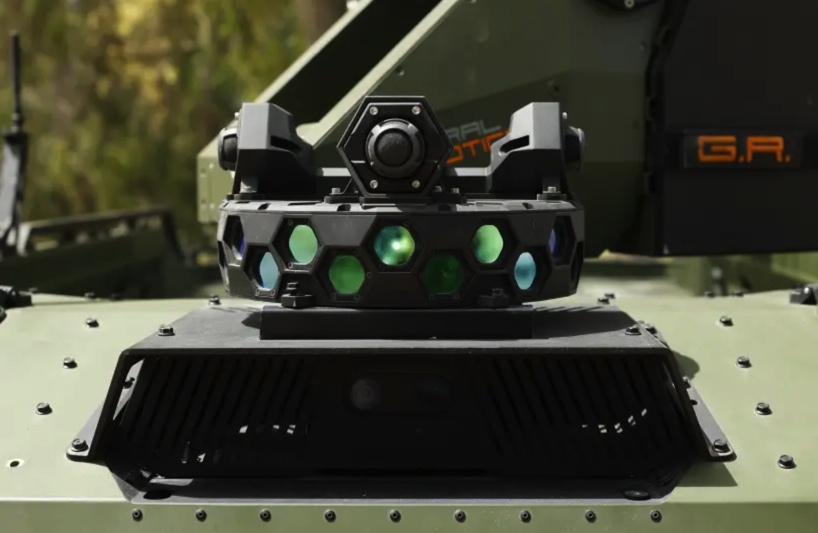 In The News
Israeli tech: This new sensor can detect incoming fire on battlefield
Israel Aerospace Industries (IAI) has unveiled a new passive high-performance gunfire detection system (GDS), the OTHELLO-P, at the Eurosatory Exhibition in Paris.
With integrated artificial intelligence processing and extended SWIR electro-optics and acoustic sensors, the OTHELLO-P system is a compact sensor designed to immediately detect, geo-locate and alert troops to incoming gunfire from small arms, snipers, machine guns, RPGs, subsonic munitions and indirect fire.
The lightweight and low-power passive solution can be used in all weather conditions, in open and urban areas as well as during the day or night and is installed in vehicles or in buildings, supporting troops on the battlefield who will see the threat on a tablet. With 360-degree coverage, it provides short and accurate sensor-to-shooter loop closing.
It "increases survivability and the ability of troops to return fire," said Asher Abish, Director of Marketing at IAI-ELTA's Land Division, adding that "it's a smart solution that changes the way the battlefield can be run and managed. It will allow the good forces to dominate the fight."
Read More: The Jerusalem Post