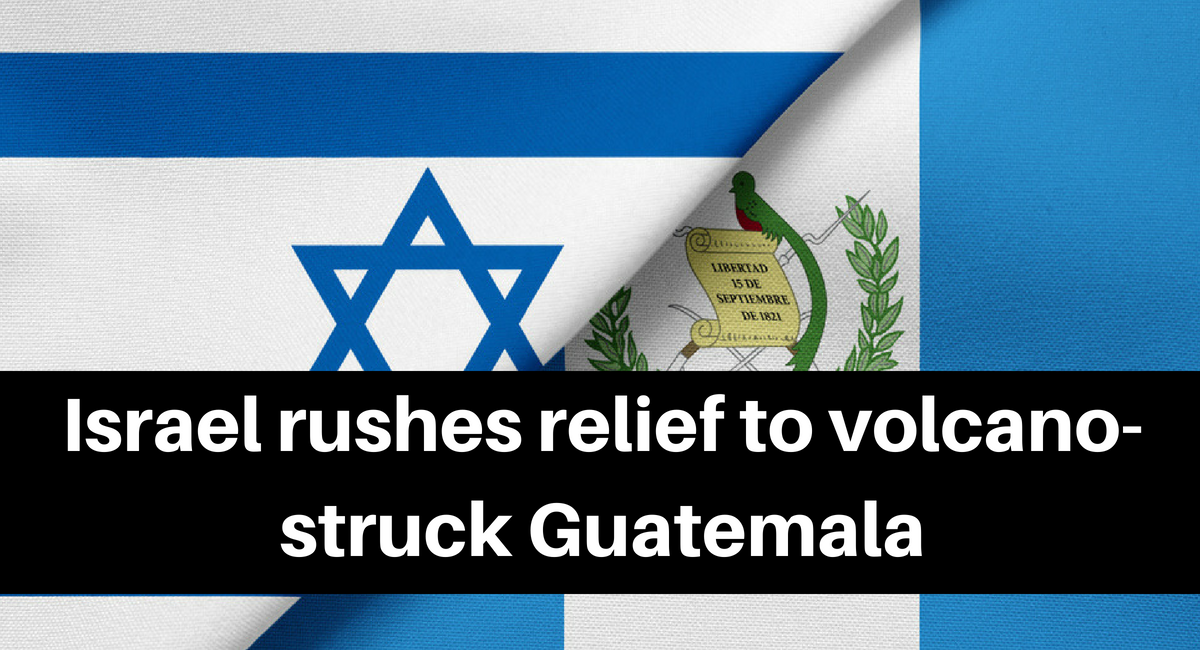 Hamas
Israeli team rush to Guatemala to help volcano victims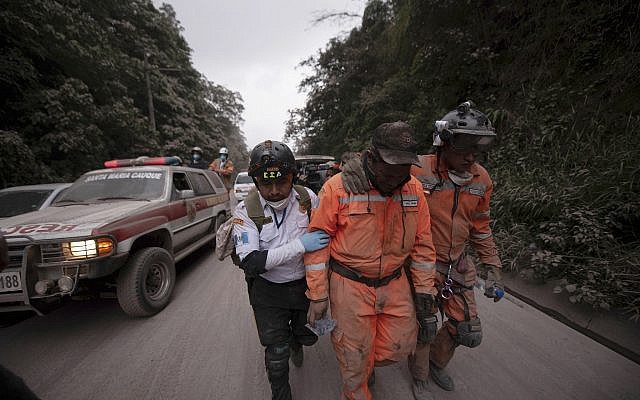 A delegation composed of experts in treating burns, respiratory diseases and injuries left for Guatemala on Thursday to help the victims of the country's Fuega volcano.
The team was dispatched at the bidding of the Prime Minister's Office after it received a request for help from the president of Guatemala, Jimmy Morales Cabrera.
The horrific volcano, which killed dozens of people, caused many lava-related burns and many lung injuries from inhaling the volcanic dust.
The delegation is headed by a representative of the Health Ministry's emergency department, with a team of plastic surgeons and burn experts from Sheba Medical Center, a lung specialist from Rambam Medical Center and a Magen David Adom paramedic with experience dealing with disasters.
The department, with help from the Foreign Ministry and the National Security Council, managed to organize the delegation within a few hours of receiving the request, and the team will stay in Guatemala for 10 days.
The delegation members will join the local hospitals and help treat the injured.
MDA paramedic Tal Rabin said before leaving: "I am proud to be part of the Israeli delegation. I knew I could not miss this opportunity. I was chosen after years of training in Italy for the treatment of multi-casualty incidents with the Red Cross, and I also gained experience when I went with the MDA delegation to assist in the earthquake in Nepal. As a paramedic and a medical student who loves the field very much, I have a desire to help people in distress. I feel that this is the right thing to do and it is a great privilege to help on this important mission."
She added that unlike Nepal, where everyone was injured before we arrived, this time the disaster has not yet ended, and there is a fear that this time people will be injured even while we are in the area."
Rabin will help transfer the wounded to the main hospitals in the country and coordinate the activities of the Israeli doctors with the local Red Cross.
Read More: J Post