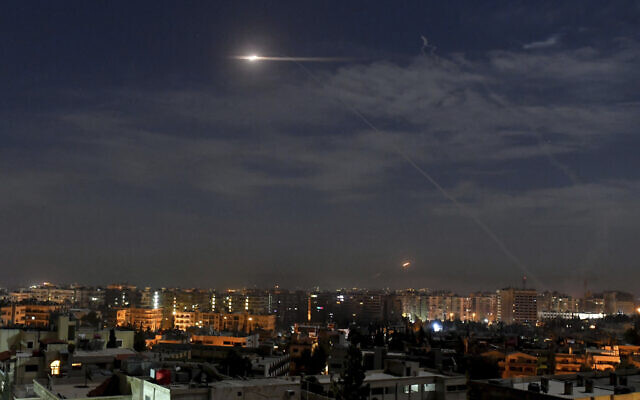 In The News
Israeli strikes said to target Syria; fragments from defense fire land in Israel
Israeli planes carried out airstrikes near Damascus early Friday, Syrian state media claimed, and sounds of explosions were heard in central Israel shortly after.
The noise was caused by a Syrian air defense missile that traversed Israeli skies before exploding over the Mediterranean Sea, the Israel Defense Forces said. Missile fragments were later found in north Tel Aviv.
Incoming rocket warning sirens were not sounded, in keeping with the military's policy of not triggering alarms for projectiles headed toward unpopulated areas.
There were no reports of injuries or damage in Israel.
"This morning, residents of central [Israel] found a number of missile fragments on the ground. The fragments were collected by the Israel Police. We thank the residents for their conscientiousness, and we ask them to not touch these fragments," the military said in a statement.
Read More: Times of Israel