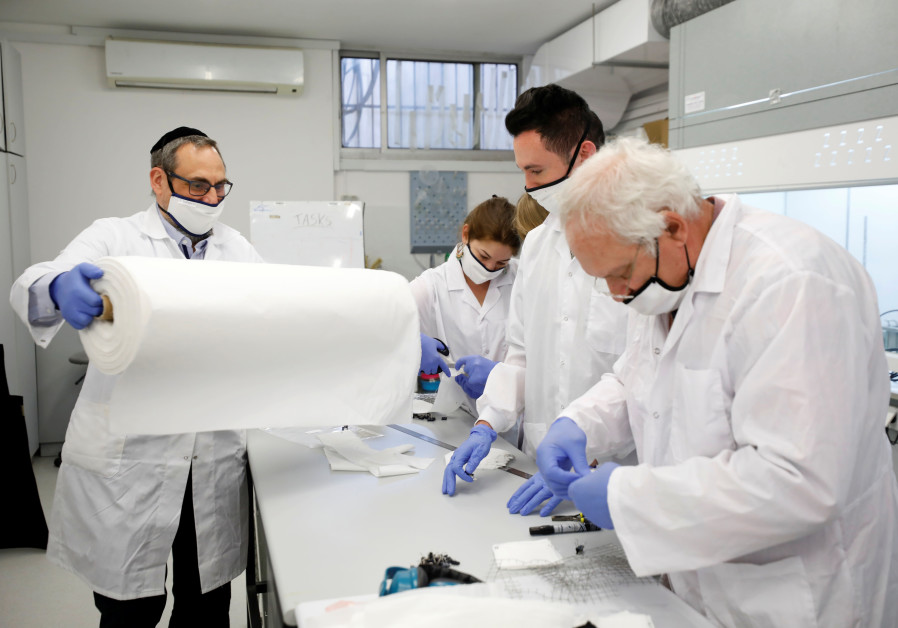 Medical Advancement
Israeli Startup Sonovia's Anti-Pathogen Masks Prove 99% Efficacy In US
02/17/2021
Special anti-pathogen masks by Ramat Gan-based company Sonovia have displayed a very high level of efficacy in eliminating bacteria during a test conducted in a US lab.
In recent tests carried out in a laboratory in China, the washable and reusable masks – treated with a special agent – also demonstrated an ability to eliminate some 99% of novel coronavirus particles. 
"Previously Sonovia products had been tested mostly in European-oriented laboratories under European testing standards for antimicrobial and antiviral efficacy," Liat Goldhammer, chief technology officer at Sonovia, explained to The Jerusalem Post. "Recently however we started to perform the tests according to the US standards."
The tests were conducted at the Barr Brands International Labs in North Carolina and completed in November. BBI is a company that specializes in cleaning products.
"We obtained very good results before and after multiple wash-cycles," Goldhammer explained.
Read More: Jerusalem Post