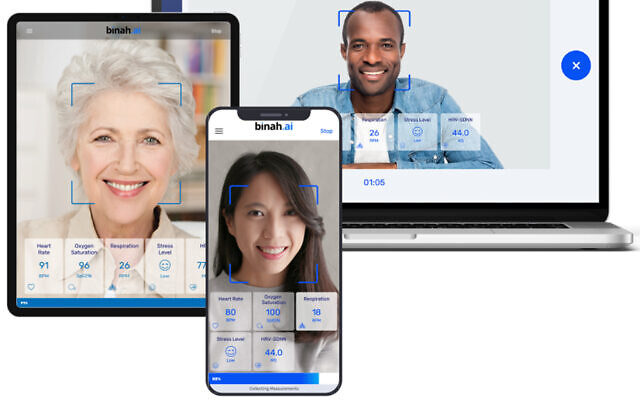 In The News
Israeli startup lets users check vital signs by looking at their smartphones
Israeli startup Binah.ai says it has developed technology that turns smartphones into health monitoring devices that can check vital signs including heartrate, oxygen saturation and respiratory rate.
The new technology comes as medical care worldwide has been stretched thin by the pandemic and other, longer-term trends, spurring demand for telemedicine and cheaper, more convenient health monitoring solutions.
Binah.ai, founded in 2016, uses cameras on smartphones, tablets and computers to scan a user's skin to infer health information. The user just needs to look into the camera to let the company's system measure their vital signs.
Our skin is constantly undergoing rapid changes in color, too subtle for us to notice, that reflect our body's physical state and functioning. Binah.ai's technology picks on these changes to draw conclusions about our vital signs, said company co-founder and CEO David Maman.
"Basically we're following around the tiny color changes that are happening to the skin and the tiny color changes indicate the blood flow that is happening below the skin surface," Maman said.
Read More: Times of Israel