Jerusalem
Israeli stabbed at embassy in Jordan, attacker and second man shot dead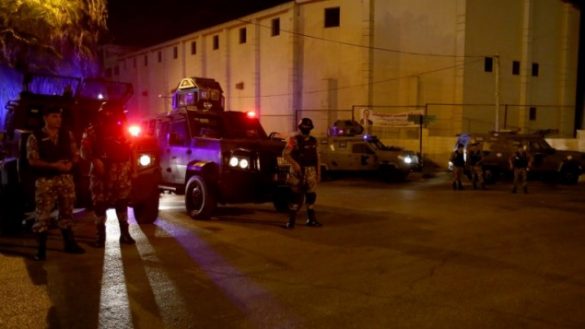 A Jordanian man stabbed and lightly wounded an Israeli security officer at the Israeli embassy in Amman on Sunday before he was shot dead, a security source said. A second Jordanian was also killed.
The incident occurred late Sunday afternoon, but was kept under gag order by the Israeli military censor until Monday morning.
The incident occurred at "a residential building inside the compound of the Israeli embassy," Jordanian police said in a statement.
Three people were initially wounded in the incident, police said. Two Jordanians later died, according to authorities and the news site Hala Akhbar, linked to the Jordanian military.
"The first Jordanian, 17-year-old Mohammed Jawawdeh, succumbed to his injuries at the scene. The second, Bashar Hamarneh, a doctor who was in the residential quarter of the embassy at the time of the incident… died of his injuries after midnight in hospital," a security source told AFP.
The injured Israeli is "deputy director of security at the Israeli embassy and is still receiving treatment in hospital," the source added.
The Israeli official was said to be lightly injured in the incident.
In an earlier statement, police said they were notified in the late afternoon of a shooting at the compound in the residential Rabiyeh neighborhood of Amman. It said that two Jordanians had gone into the building to carry out "carpentry work."
Read More: Time of Israel