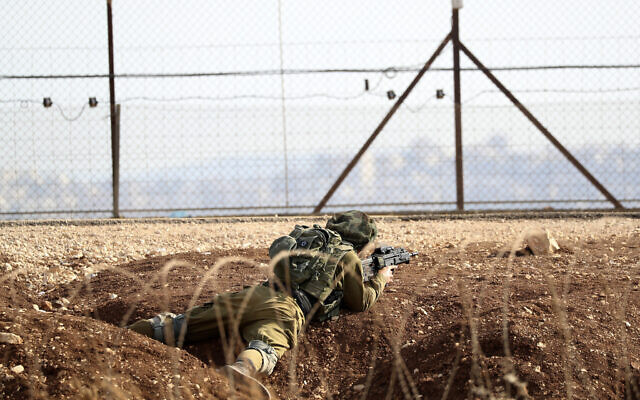 In The News
Israeli security forces said to arrest brother, cousin of fugitive Palestinian
Israeli security forces arrested the brother and cousin of fugitive terrorist Iham Kamamji early on Monday morning, Palestinian media reported.
According to the reports, Kamamji's brother Emad, a Jenin resident, was detained, as well as his cousin Qaysar, who hails from the nearby town of Kufr Dan.
In addition to the arrests, security forces were reportedly conducting searches in Yamun, Araqah, Ya'bad and Dan — all towns that lie close to the Palestinian city of Jenin in the northern West Bank.
A high-ranking commander in the Hamas terror group's West Bank division was also said to be arrested overnight: Yousef al-Laham, a Bethlehem resident. In total, some 15 Palestinians had been arrested by Monday morning in connection with the fugitives, according to Palestinian media.
The Shin Bet security agency, which oversees nighttime search-and-arrest operations in the West Bank, did not respond to a request for comment.
Read More: Times of Israel