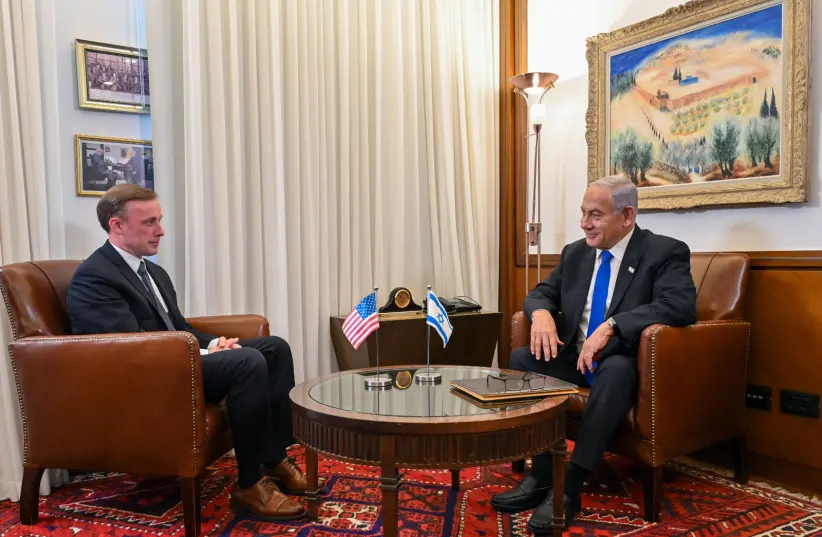 In The News
US-Israel Relationship
Israeli-Saudi normalization, Iran top Netanyahu, Sullivan meeting agenda
A joint Israeli American strategy against Iran and a possible normalization deal between Saudi Arabia and the Jewish state were among the top agenda items that Prime Minister Benjamin Netanyahu discussed on Thursday when he met in Jerusalem with US National Security Advisor Jake Sullivan.
The two men discussed the joint effort between their countries to halt Iran's nuclear program and Tehran's destabilizing activities in the region, according to the Prime Minister's Office.
Sullivan underscored for Netanyahu that US President Joe Biden is committed to preventing Iran from obtaining nuclear weapons.
When it came to the region the two men also spoke about expanding the Abraham Accords under whose auspices Israel normalized ties with four Arab countries.
Israeli officials have recently issued a number of statements about a possible pending deal with Saudi Arabia.
Read More: Jerusalem Post