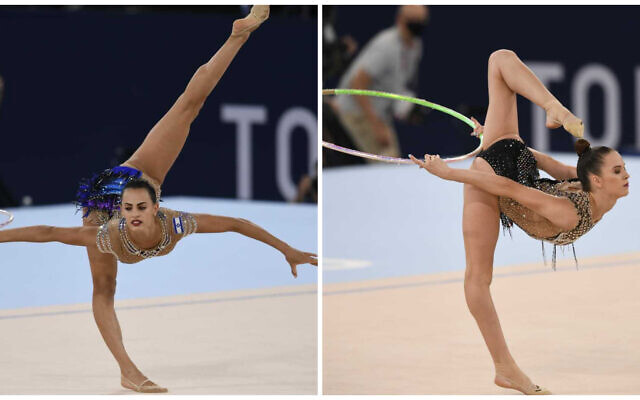 Israeli rhythmic gymnasts advance to final round at Tokyo Olympics
Israeli rhythmic gymnasts Linoy Ashram and Nicol Zelikman earned spots in Saturday's final round at the Tokyo Summer Games, giving them a shot at winning Olympic medals.
Ashram had a shaky start in Friday's qualifier, scoring 23.500 in the first round after her hoop fell, dropping some points.
However, Ashram scored 28.250 in her routine with the ball, coming first place in that round.
She also had a score of 27.850 in her third routine with a pair of clubs and 23.500 in her final routine with the ribbon.
Zelikman scored 24.350 in her hoop routine, 25.500 with the ball, 24.950 with the clubs and 21.100 with the ribbon.
Read More: Times of Israel