Israeli Technology
Israeli researchers develop breakthrough sonar technology for identifying hostile divers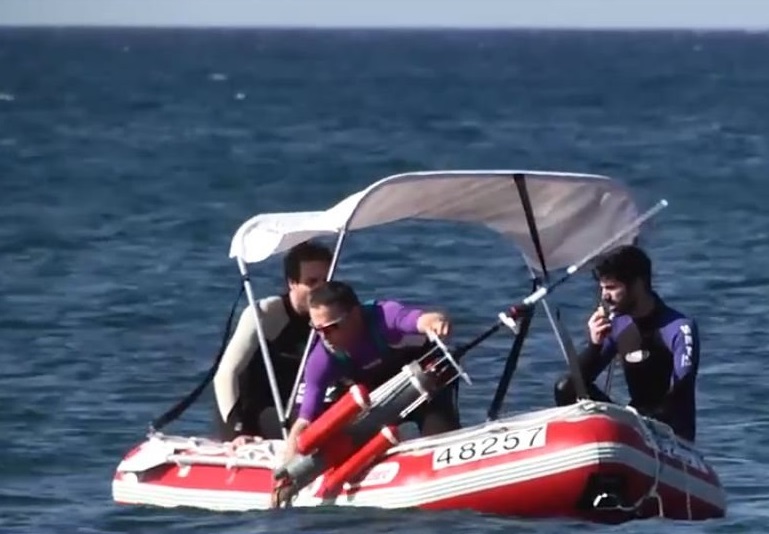 Researchers at the University of Haifa have created an innovative system for identifying hostile divers attempting to approach ships or ports in an attempt to sabotage strategic targets.
Amid increasing threats from Iran, the result of its establishment in Syria, and heightening tensions following a series of incidents in the Persian Gulf, including Tehran's capture of a UK oil tanker last month and the downing of a US drone over the Strait of Hormuz earlier in the summer, researchers at Haifa University's Underwater Acoustics and Navigation lab revealed the advanced sonar system, which was funded by the North Atlantic Treaty Organization, and is the result of cooperation with NATO and universities in Spain and Canada.
The revolutionary system is unique in that it is capable of differentiating between aquatic life and divers.
Dr. Roee Diamant, who heads the lab and led the research, explained that unlike existing technologies, the new system is very small and mobile, and will allow naval and special forces to easily identify threats in enemy territory.
"This is breakthrough technology," Diamant, who for years worked for Israel's state-owned Rafael Advanced Defense Systems, said.
"We proved our operational abilities in a large number of experiments, which included a diver and targets that were not divers – fish, sharks, and turtles. Think of an oil tanker [docked] in some bay that wants to defend itself from divers," he said.
Read more: Israel Hayom