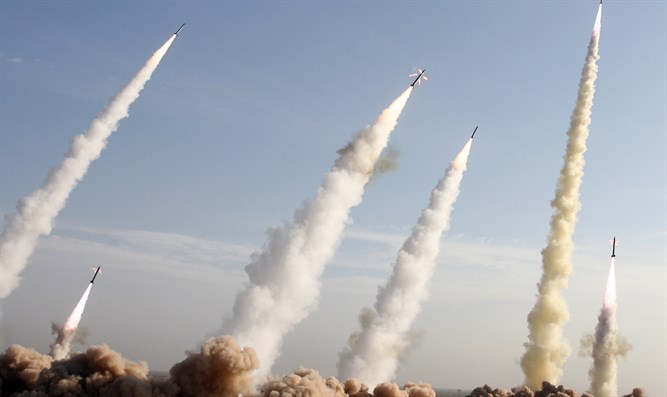 Hezbollah
Israeli Research Center Finds 28 New Hezbollah Missile Launch Sites
There are at least 28 missile launching sites belonging to Hezbollah in civilian areas in the Lebanese capital of Beirut, a report by ALMA Research and Education Center has found.
The report found that the never-before-published sites concentrated mainly in Hezbollah-dominated areas of Beirut are related to the launch, storage and production of the group's Fateh 110/M600 medium-range missiles and are "the same as those subject to the Hezbollah precision-guided missile project (PGMs)."
"The world must understand and know that these launch sites are located at the heart of residential and urban civil infrastructure," Tal Beeri, head of the Research department at ALMA Center, told The Jerusalem Post.
Hezbollah, he said, is using the population of Beirut as human shields by "not hesitating to place their launch sites near public buildings, educational institutions, factories and more."
According to the report, Hezbollah has an estimated 600 Fateh 110/M600 missiles, which have a range of up to 300 km., while improved models called "D' Al-Ficar" have a range of up to 700 km.
Though the sites shared by the report were in Beirut, the report also stated that many missile launch sites are concentrated in south Lebanon as well as the Bekaa Valley, both Hezbollah strongholds.
Read More: Jerusalem Post