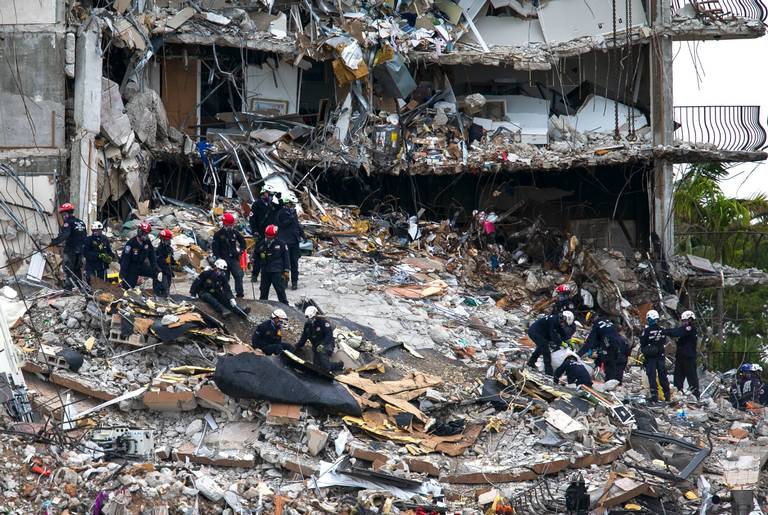 Israeli rescue team vows to help find every person still alive in the Surfside condo collapse
On Day 5, the reality is slowly sinking in that rescuers may not find survivors in the rubble of the Champlain South Tower in Surfside.
After being allowed to see the destruction up close on Sunday, a new mood has fallen over some relatives waiting at nearby hotels for news.
"Families are coming to their own conclusions," Miami-Dade Mayor Daniella Levine Cava told reporters.
"We have shown them the pancake area, where the tunnel is being dug. They have seen the operation now … They are preparing themselves."
There is still hope, Levine Cava said. This is still a massive search-and-rescue mission, she insisted. Hope for a miracle continues for the 150 unaccounted for, as it should.
Levine Cava, on the job as Miami-Dade mayor for mere months, has handled this terrible situation with sensitivity and grace. She has been a comforting leader during her daily media briefings. She has been at the scene, deftly handling the job of dispensing a mix of hope and bad news.
Read More: Miami Herald