Israeli Society
Israeli rescue team ready to provide Mexico earthquake aid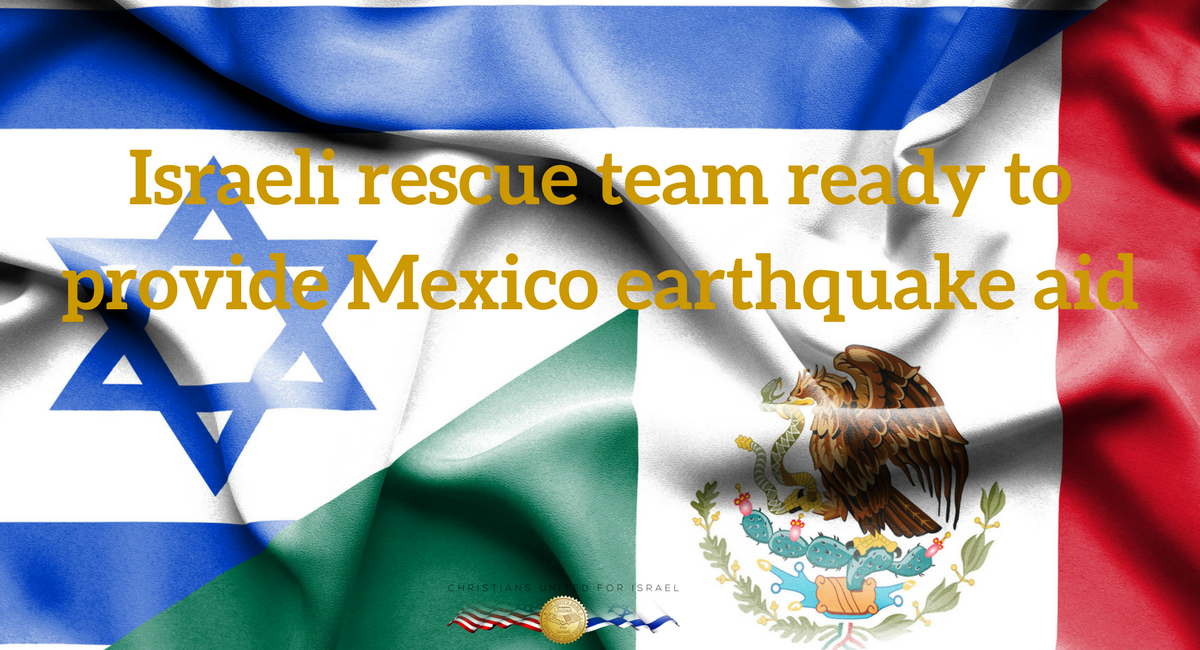 Israel-based international aid agency iAID's Search & Rescue team have prepared their specialist equipment and are ready to fly to areas of Mexico affected by Thursday night's powerful earthquake.
The earthquake of magnitude 8.1 struck late on Thursday near Mexico's southern coastline, killing at least twenty-six people, triggering small tsunami waves and causing damage to property.
If required, an iAID team of 12 rescue experts will travel to Mexico in order to assist in efforts to trace people buried under rubble. The aid agency specializes in harnessing Israeli innovation & technologies to assist communities in need worldwide.
The founding director of iAID, Shachar Zahavi, said: "iAID is in touch with its local partners and UN officials who are monitoring the current crisis on the ground.  Tsunami warnings were issued in Mexico, Guatemala, El Salvador, Honduras, Panama, Nicaragua and Costa Rica."
The quake was apparently stronger than a devastating 1985 tremor that flattened swathes of Mexico City and killed thousands, but this time damage to the city was limited.
A number of buildings suffered severe damage in parts of southern Mexico. Some of the worst initial reports came from Juchitan in Oaxaca state, where sections of the town hall, a hotel, a bar and other buildings were reduced to rubble.
Rescue workers labored through the night in badly affected areas to check for people trapped in collapsed buildings.
Windows also shattered at Mexico City airport and power went out in several neighborhoods of the capital, affecting more than 1 million people. The cornice of a hotel came down in the southern tourist city of Oaxaca, a witness said. The tremor was felt as far away as neighboring Guatemala.
Read More: J Post