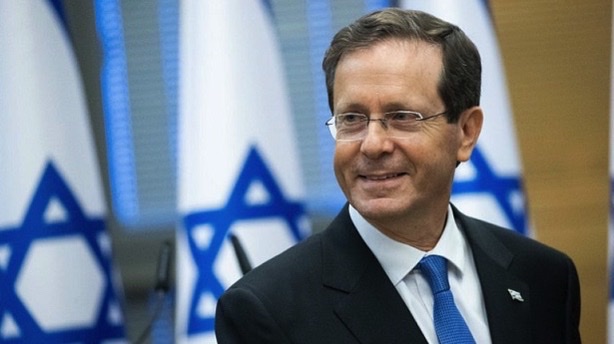 In The News
Israeli president's security detail boosted for Gulf visit after online threats
Israeli President Isaac Herzog's personal security will be increased following online threats ahead of his scheduled visit to Bahrain and the United Arab Emirates on Sunday.
In one of the threats, Herzog was portrayed as a kind of devil, with reddened eyes and lips and flames behind him. Stamped beneath his distorted image was the word: "Criminal," Channel 12 reported.
Another online ad read in Arabic: "All normalization is an act of treason, don't come"—normalization referring to the growing ties between Israel and Gulf State signatories to the Abraham Accords, the peace treaty struck in Sept. 2020.
In January, during Herzog's last visit to Abu Dhabi, the Houthi rebels in Yemen fired a missile at the country. It was intercepted.
Read More: JNS