Israeli Society
Israeli President Tasks Netanyahu With Forming New Government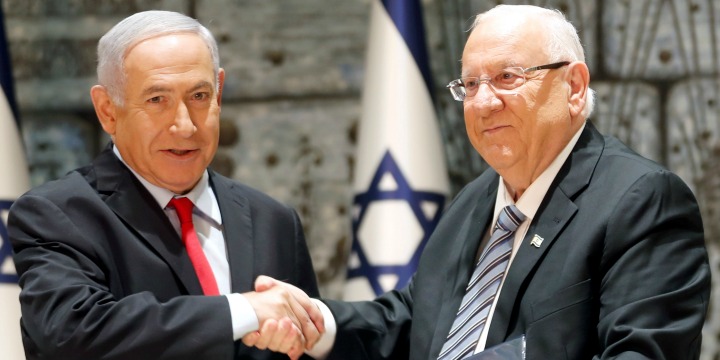 Israel's president on Wednesday nominated Prime Minister Benjamin Netanyahu to head the next government, after he won the backing of a majority of members of parliament following an April 9 election.
In office for the past decade, Netanyahu won a fifth term despite an announcement by Attorney General Avichai Mandelblit in February that he intends to charge the prime minister in three corruption cases. Netanyahu has denied any wrongdoing.
"At a time of great turmoil in our region, we have managed not only to maintain the state's security and stability, we have even managed to turn Israel into a rising world power," Netanyahu said at the nomination ceremony after President Reuven Rivlin gave him the mandate to form a new government.
Netanyahu has 28 days, with a two-week extension if needed, to complete the task. If, as seems likely, he succeeds, he will become in JulyIsrael's longest-serving prime minister.
Netanyahu has said he intends to build a coalition with five far-right, right-wing and ultra-Orthodox Jewish parties that would give the government, led by his Likud party, 65 seats. No party has ever won an outright majority in the 120-seat Knesset.
Read More: The Algemeiner