Israeli Society
Israeli population to soar to 15.2 million by 100th anniversary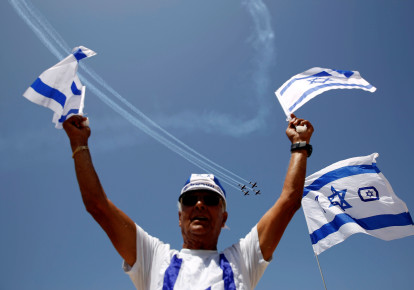 Israel's population is expected to soar to 15.2 million by the time the state celebrates its centenary in 2048, according to data published by the Central Bureau of Statistics ahead of the country's 71st Independence Day.
A mere 806,000 citizens resided in the State of Israel when David Ben-Gurion declared independence on May 14, 1948.
Today, 9.021 million people call Israel home, an increase of 177,000 or 2% since last year's Independence Day celebrations. During that time, 188,000 babies were born, 31,000 immigrants arrived and 47,000 Israelis died.
Some 6.697 million (74.2%) of Israel's population are Jewish, and a further 1.89 million (20.9%) are Arabs. Approximately 45% of the world's Jewish population currently lives in Israel.
A further 434,000 citizens (4.8%) are of different faiths or origins, notably non-Arab Christians and those who immigrated to Israel under the Law of Return or family reunification procedures but who are not defined as Jewish by the Population and Immigration Authority.
Since the establishment of the state, 3.2 million immigrants have received Israeli citizenship. About 43% of those immigrants arrived after 1990, boosted by the influx of immigration from the former Soviet Union.
Average life expectancy for Israeli men stands at 80.7 years and for women at 84.6 years. Some 48,000 Israeli citizens are 90 years old or older. An impressive 88.9% of Israelis are said to be satisfied with their lives.
Read More: The Jerusalem Post