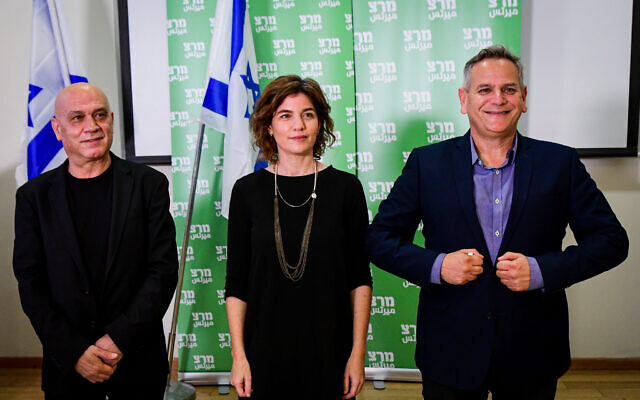 Israeli, PA health and environment ministers boost medical ties in rare meeting
Health Minister Nitzan Horowitz and Environmental Protection Minister Tamar Zandberg held a rare meeting with their Palestinian Authority counterparts on Wednesday, Israeli and Palestinian officials confirmed.
Such a high-level meeting of civilian officials has not happened for several years due to poor ties between Israel and the PA.
Wednesday's sit-down at Jerusalem's Hotel Yehuda was initiated by Regional Cooperation Minister Issawi Frej, who has been seeking to renew long-dormant relations with the PA's political echelon. Horowitz, Zandberg and Frej are all members of the left-wing Meretz party.
PA Health Minister Mai al-Kaila said in a statement the the two sides agreed on a number of reforms during the meeting.
Palestinians vaccinated against the coronavirus in PA hospitals will now be recognized as immunized in Israel, al-Kaila said. Additionally, Palestinians from Gaza seeking to enter Israel for medical treatment will no longer need to walk across no man's land between PA and Israeli checkpoints; instead, they will be ferried by ambulance, according to al-Kaila.
Read More: Times of Israel