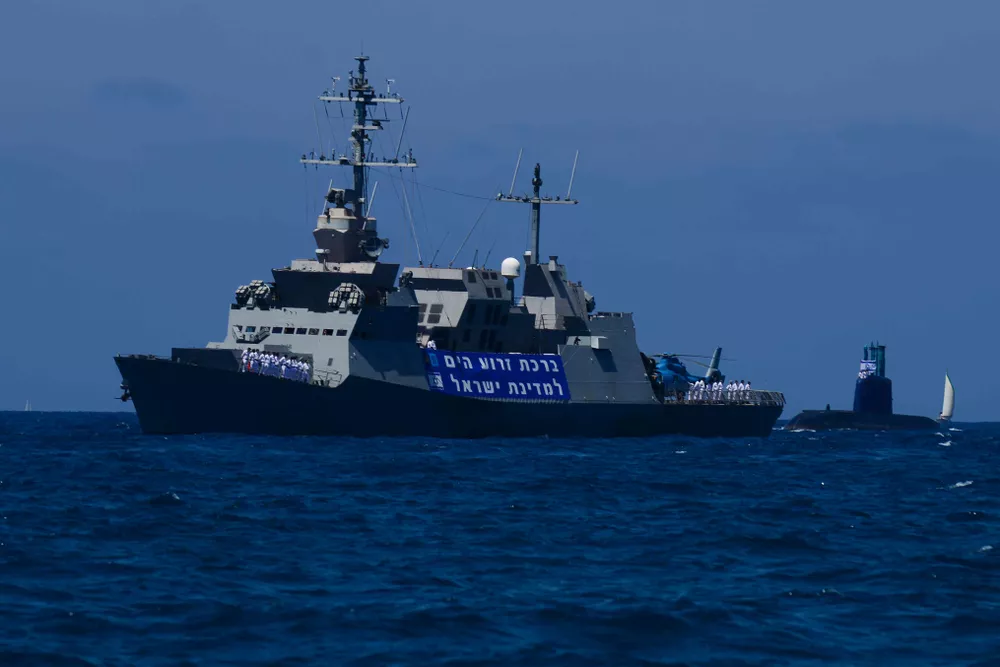 In The News
Israeli-owned cargo ship, damaged by explosions blamed on Iran, back at sea
03/03/2021
An Israeli-owned cargo ship that suffered a mysterious explosion last week has left Dubai's port and was transiting the Gulf of Oman on Wednesday, satellite tracking data showed. The suspected attack has raised tensions in the region.
The giant MV Helios Ray, a Bahamian-flagged roll-on, roll-off vehicle cargo ship, was sailing along the Omani coast toward the Arabian Sea, according to satellite-tracking data from website MarineTraffic.com, days after docking in Dubai for repairs. Overnight, the vessel passed through the strategic Strait of Hormuz, the narrow mouth of the Persian Gulf through which a third of all oil traded by sea flows. Its destination remained unclear.
Last week, a blast struck the cargo ship in the same waterway, raising alarms about ship security in the Mideast. Prime Minister Benjamin Netanyahu accused Israel's regional foe Iran of attacking the ship. Iran swiftly denied the charge.
Israel's ambassador to the United Nations Gilad Erdan on Tuesday asked the Security Council to condemn Iran for the explosion. In letters sent to US Secretary-General Antonio Guterres and US Ambassador Linda Thomas-Greenfield, who is currently serving as the rotating president of the Security Council, Erdan alleged the February 25 attack was carried out by Iran's Islamic Revolutionary Guard Corps.
Read More: Times of Israel