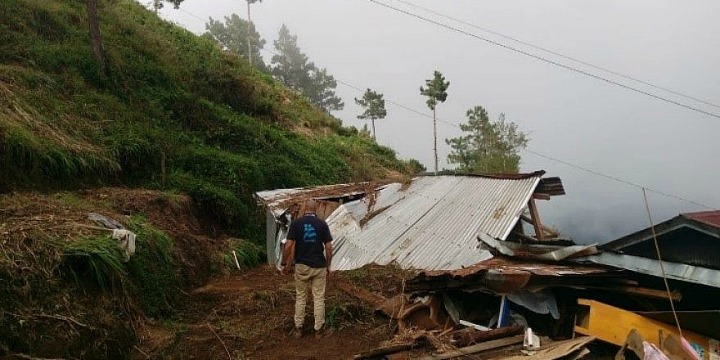 In The News
Israeli NGO Sends Emergency Team to Help With Devastating Earthquake in Haiti
An Israeli non-governmental humanitarian aid agency is sending an emergency team of responders to Haiti, after a devastating hurricane hit the Caribbean island on Saturday.
The Haitian government declared a state of emergency after a 7.2 magnitude earthquake struck, destroying thousands of homes, causing major damage, and leaving more than 700 dead and thousands more injured in the country's south-west.
"Our thoughts are with the families of the victims of the devastating earthquake in Haiti and we pray for a speedy recovery for all those injured," Israel's Foreign Minister Yair Lapid, said Sunday. "Israel stands with Haiti and we will deliver immediate humanitarian support."
The emergency response team of Israeli NGO, IsraAID will distribute urgently needed relief items and assess immediate needs on the ground, focusing on relief distribution including water, sanitation & hygiene, and psychological first aid and mental health support. According to IsraAID, vulnerable communities recovering from the disaster are now threatened by Tropical Storm Grace, which is expected to bring heavy rains and possible flooding and mudslides on Monday.
Read More: Algemeiner